Are you looking for a Book Bolt coupon? Use the code "Nicheperfect" on checkout to enjoy 20% off. As you can see from my Book Bolt review, this is a crucial piece of software for anyone into low content book publishing and I LOVE IT. Here's how to redeem this code that works on all plans. This is NOT one of those coupon sites, this code has been generously sent to us by Book Bolt themselves, so it works. Here is the video version:
Introduction
Book Bolt is the swiss army knife of low content book softwares. You have everything you need in there and the price is already pretty cheap, but you can get it even cheaper with the Book Bolt Coupon "NICHEPERFECT" for 20% off.
How to redeem the Book Bolt Coupon?
1. Go on the Book Bolt website
First thing to do is to head on the Book Bolt website. There click on the "Pricing" page.
2. Select your plan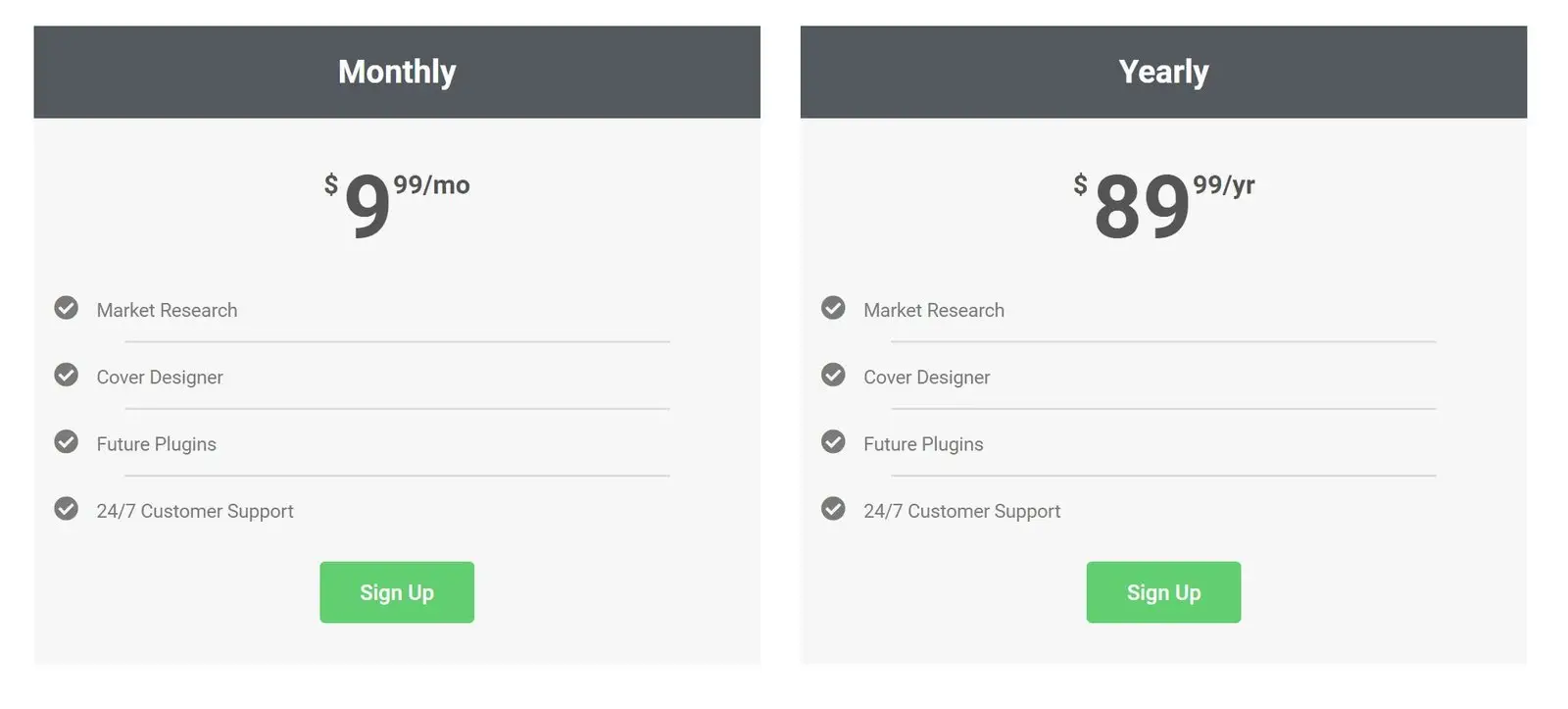 Once you are on the site, click on the "Pricing" page. It offers two plans, one monthly and one yearly. If you select the yearly plan, you get 3 months free compared to the monthly plan. Click on "Sign up" on the plan you want, the coupon code works for both.
I would recommend to get the year plan because you save about 3 months over the monthly. This is a psychological thing too where you know you have about a year to work on your projects without feeling like you need to rush.
3. Register or login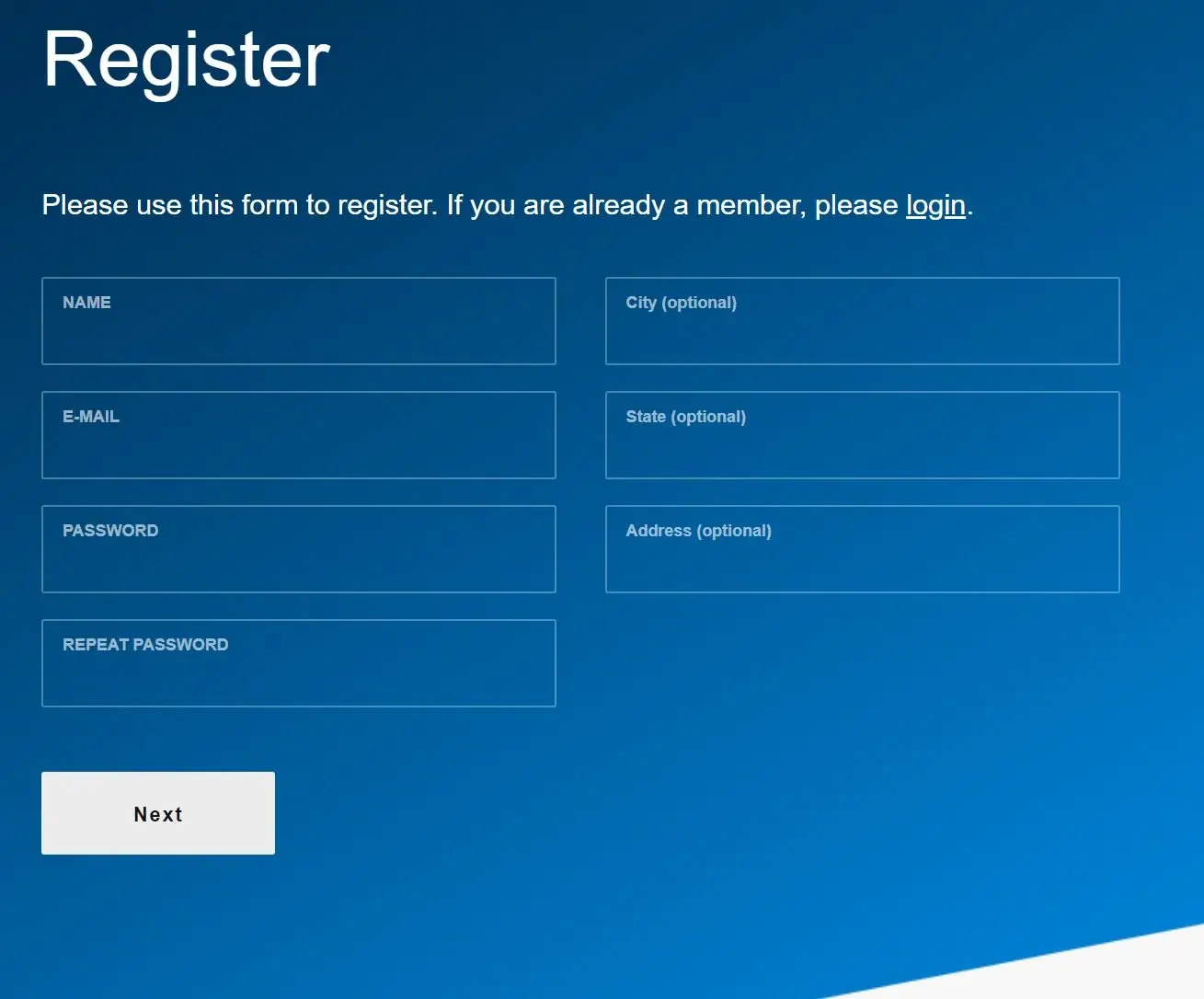 Before you checkout, you will get a form to sign up. Put in your username, password and all the necessary information. If you already have a login, click on the part that says "login". Once you filled up the form, click on "next".
You will want to use a strong password. The most common password is 123456 and this can be a security hazard. So chose a strong password and repeat it in the field. You are not required to put in your information like City, state and address.
These are optional and while I trust and have used BB for years, I do not see the reason why they ask this. They will not ship you anything as the software is online only so I simply avoid putting in my address.
4. Use the Book Bolt Coupon Code "NICHEPERFECT"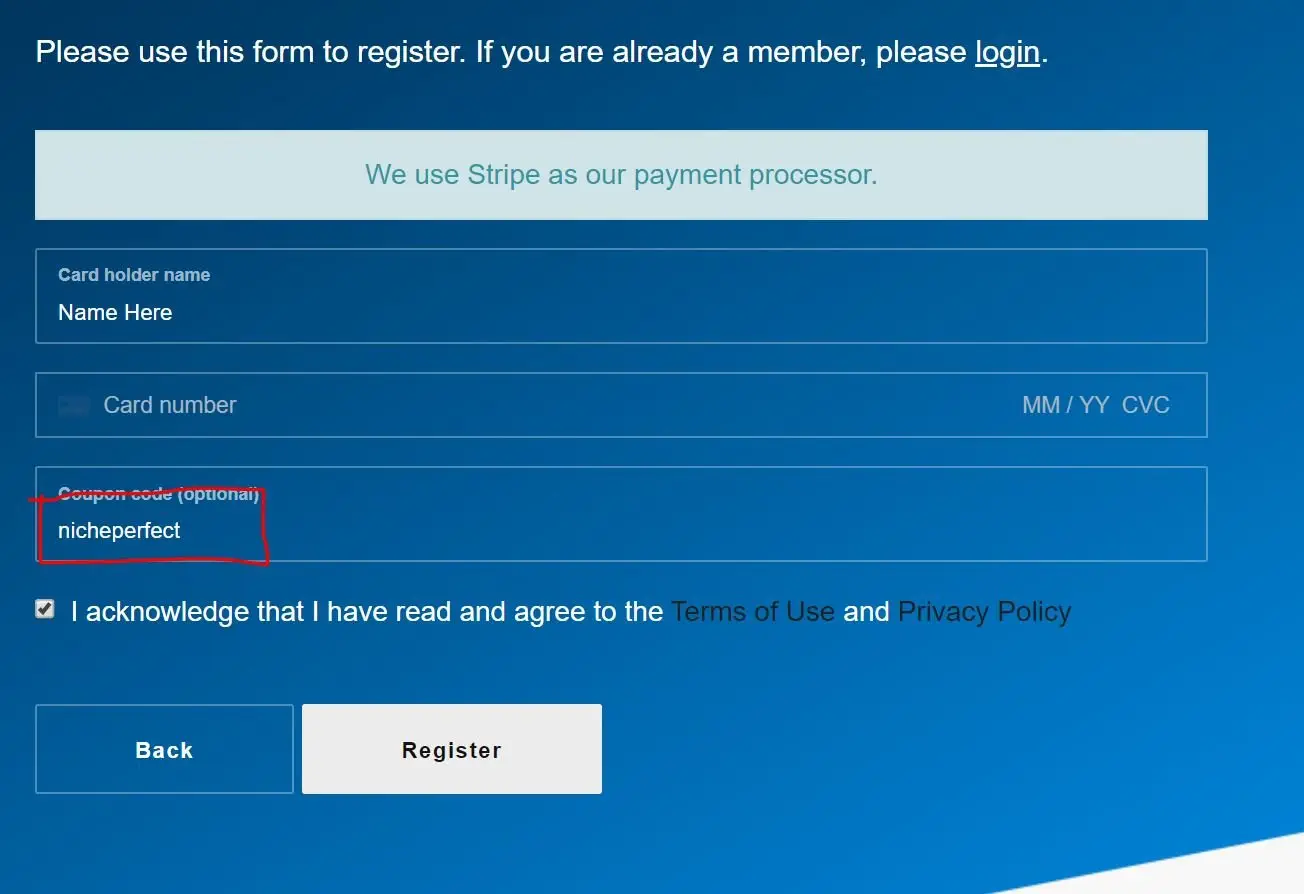 Once that is done, you will then see a similar page. Put in your debit or credit card information (Book Bolt uses Stripe) and put in the code "nicheperfect". Make sure the select the checkbox and click on "register".
5. Enjoy 20% off Book Bolt
That's it. If you entered your card correctly, all sorts of magical wizardry will happen in the background and you get to enjoy 20% off the monthly or yearly plan. This means as long as you do not cancel, you will always get this coupon automatically applied to your price.
More details
This Book Bolt coupon is valid for as long as you do not cancel. There is also no expiration date and it has been verified to work this year.
Conclusion
It's a pleasure to bring you this Book Bolt coupon, I love and use the software and it has made me successful on KDP. While the price is already pretty low, click here and if you use the code "NICHEPERFECT" you can save an additional 20% off off Bolt.
It is a wonderful and irreplaceable piece of software and probably my secret weapon so to speak when it comes to creating low content books that rank and sell.