Low content books are an easy way to publish hundreds and thousands of books with zero to little writing skill or becoming a published author. It doesn't take a long time to start seeing momentum and is one great opportunity to make money on Amazon platform without up-front costs.
Introduction: What are low content books?
Low content books are books that are intended to be filled primarily by the user and not the author. Books are normally written by authors but in contrast low content books are Journals, notebooks and more that are written by the end user.
Why are low content books so easy to publish?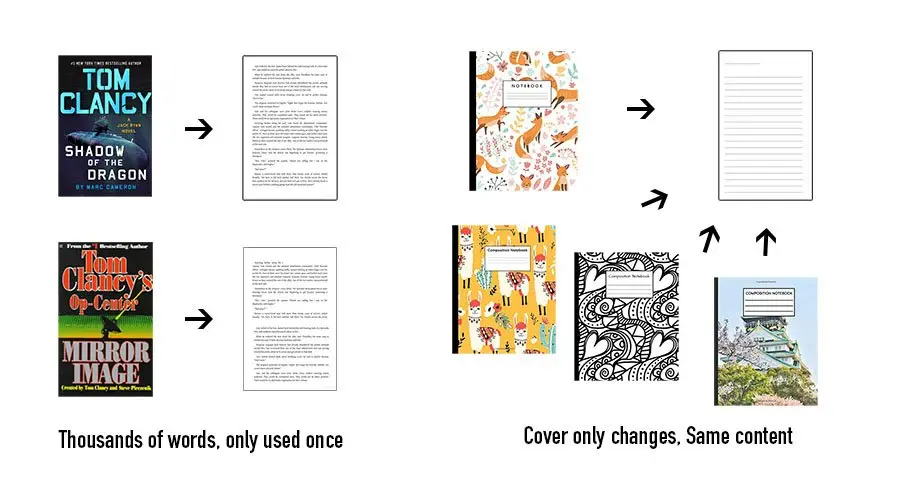 Compared to traditional books where you have to spend months if not years to promote, you can produce hundreds of low content books in a day. Because with low content books you use the SAME interior for MULTIPLE titles, only the covers change. You don't even need to produce interiors either, there are plenty available in my Low content book templates so that you do not have to write a single word.
So you can have one plain notebook interior, add a blue cover, then make another one with the same interior with a red cover and you have two different products to sell. This is insanely more profitable than traditional publishing that forces you to actually write books. The final product you have is a PHYSICAL item because you will use KDP, or Kindle Direct Publishing.
Just upload a PDF and when someone purchases you get a royalty, rinse and repeat.
Low content vs no content books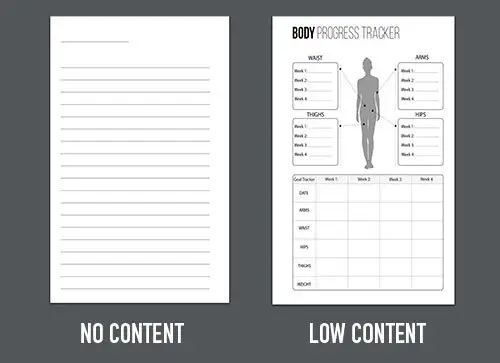 There is a difference between low content books and no content books. As you can guess NO content books have no content in them so they are things like plain notebooks and plain sketchbooks. Low content book in the other hand have some degree of content in them like Planners or even coloring books. These are harder to make, or take a few dollars to buy in the form of templates but the flipside is there is less competition.
Low content book types and examples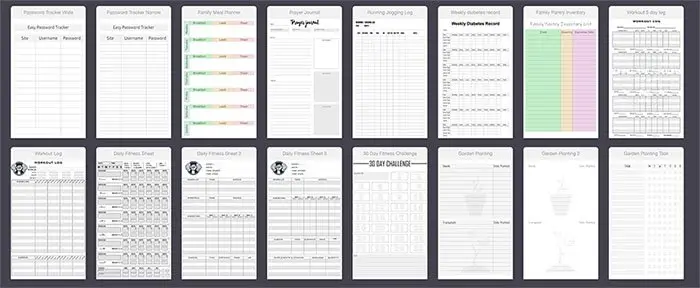 So, what type of love content books are there? There are many types of books:
Hotel guest books
Wedding guest books
Self-reflection journal
Journals
Logs
Music composition notebooks
Self-help journals (It's the little things in life, goal tracker, etc)
Gratitude journals
Crossword puzzles
Word games
Food logs
Companion books
Children coloring books
Adult coloring books
There are many low content book ideas that you can come up with. And the more popular types really depend on the niche. Journals work better in say the self-help niche for example. As long as there is demand, the more creative you are the more you will have an upper hand on the competition.
And again, you don't need to actually create the content yourself, just get low content book templates and you are set.
Are low content books the same as Amazon KDP?
Amazon KDP is a print on demand service P.O.D. while low content books is what is sold on that platform. KDP is the platform that most low content book creators use because all you need is to upload two PDF files and you are done. Kindle Direct Publishing (Amazon KDP) takes care of the printing and shipping for you and you have traffic because it's Amazon. So while many confuse these terms, they are not the same. Normal book authors with regular books also use KDP and they usually don't know about LCB.
Low content books publishing Pros
Should you get into Low content publishing? Without trying to hype it, LCB is the EASIEST money I have ever made online in the last 10 years, and I still profit from it without lifting a finger. It's fast too. You need a lot of time to get SEO traffic to kick in, a lot of time to get marketing to start working. When it comes to LCB, just wait a week for it to go live and you'll know if you have a winner. I still remember looking at my first sales the FIRST week I put a title live, I couldn't believe it because I expected my first sale in 6 months.
So the pros are:
It is the easies to get into
You only need a few bucks to start (More on this later)
There are thousands if not hundreds of thousands of virgin niches
Instant profits (Wait a week an you know if you have a winner or not)
Low maintenance, just upload PDF and people can order a physical product
One click and it sells on other partner marketplaces (Barnes and nobles)
LCB Publishing Cons
There is one big con to it all, it is that you are pretty much dependent on Amazon. You are using their traffic, their fulfillment system all you bring to the table is essentially two PDF files in order to profit. While that makes things easy, the downside is, well it's Amazon's ball game and the rug can be pulled out at any time. So the cons are:
Dependence on Amazon for everything
Competition increases every year (Note: There is still a golden opportunity)
Do not let the main con scare you. Make your money, use it a stepping stone and diversify to remove your dependence on Amazon. Let's look at the second con:
Are KDP low content books dead?
Yes, low content books are dead. Or at least that is what you want to tell everyone ELSE in order to keep them out of this game. I have made a handsome profit while everyone else was claiming that it was dead. So Low content books are worth it and I know some people making 5 figures consistently today. 
Why the outcry? You have a bunch of people who have no clue how to make market research, or put a decent title together, they throw something on amazon and they don't make money and they claim that it doesn't work. Sorry, but no. Amazon is a frighteningly large store and if you know where to look, you can find lots of untapped niches. It all starts with good research, you cannot go into a niche that has thousands of competitors and think you can make a buck right away.
How to start a low content book publishing business today
Ready to get in the low content books game? Here is a four step framework to start making your first title. Eventually you will get a wide range of journals under your belt and you will know what type of journals sell best so that you can focus on them.
Before we start just a quick note that your success in Amazon KDP low content has NOTHING to do with you personally. It has everything to do with finding a hot niche who's looking for a solution and giving it to them. You don't need to feel confident at all, get some great insides and a decent cover and the rest is mostly the research and listing.
Step 1: preliminaries
Sounds good? Here's how you start a LCB business. It all hinges on KDP, because you will essentially use Amazon's built-in traffic to get eyeballs to your titles and you will use Amazon's own printers to print.
Sign up for a KDP account for free
Put in your information, use your full name, you can change the author per title afterwards
Since you will be making money, put in your bank information and everything else they ask.
Submit your information and wait for confirmation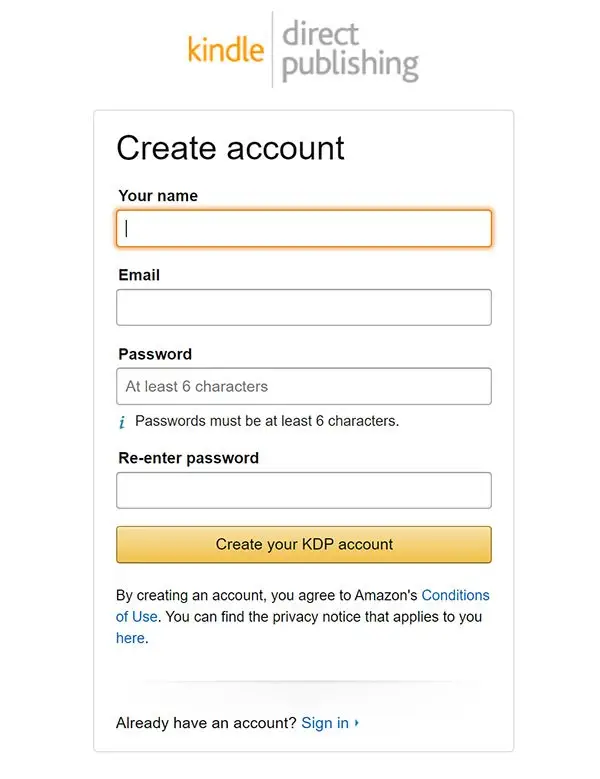 I do not know the particulars for people who are not USA citizens or permanent residents. For sure I have friends of all nationalities in KDP so they accept many, just know there might be an extra requirement or none.
Gather your resources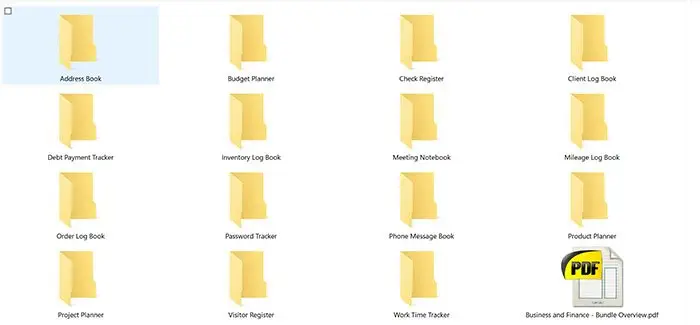 While waiting for your KDP account, it's now time to prepare. You need two files for KDP: A cover file and an interior file both in PDF. Your choices are:
I can only recommend to do both the interior and exterior yourself if you are well versed in professional tools like Photoshop or Affinity Publisher. The best path is to get the interior templates and do the covers yourself, but you will of course need some sort of design software.
If you want an all-in-one solution, look at Bookbolt. BookBolt is the swiss army knife for Low content book creators because it not only provides excellent interiors but also has a built-in cover editor. So if you just want ONE tool that does everything, this is it. This is especially for beginners because it automatically creates the CORRECT size for the cover's spine, something that often gets messed up.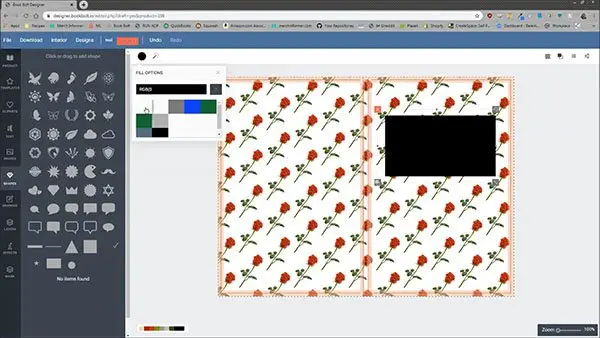 Even if you don't need these, there is a special extension that will allow you to quickly upload 10-15 titles under an hour, something that will take you 5 long hours if you do it manually. You can check out my Bookbolt review here (Or check out my Bookbolt coupon for 20% off).
If you are under a tight budget all you need is this guide and Bookbolt. That means you can start a profitable publishing business for under 10$, while others have to get hundreds of thousands in funding to get their venture off the ground.
Once you have the KDP account and Bookbolt and are ready to go, it is time to actually make some titles. But not before making sure there is opportunity for yours to sell.
STEP 2: research
Before creating a book you need a clear idea of whom you are targeting. This is the most important part of the whole process. If you do not have a target market in mind, you will never hit it. If you fail this, you have failed without starting because you would have created something nobody wants. Because you need to know with a good amount of certainty if there is demand for something like your title, if there is low competition (so that you can even appear in the results) and if the titles are selling. In other words you are looking for a specific audience to sell to and want to see a decent level of demand. There are two ways to do this.
The free way
Here is how you do research for free. You go on amazon and you start typing a niche. That could be something you are familiar with or something you think will be a good niche. Punch in the keywords "[NICHE] [BOOK TYPE]". For example Diabetes journal.
This will show you the results. What you are looking for is OPPORTUNITY. Opportunity is low competition, lots of sales. But since I already know there is a lot of competition I am simply going to search for something more specific within the Diabetes journal niche. You do this by looking at the autosuggest from Amazon.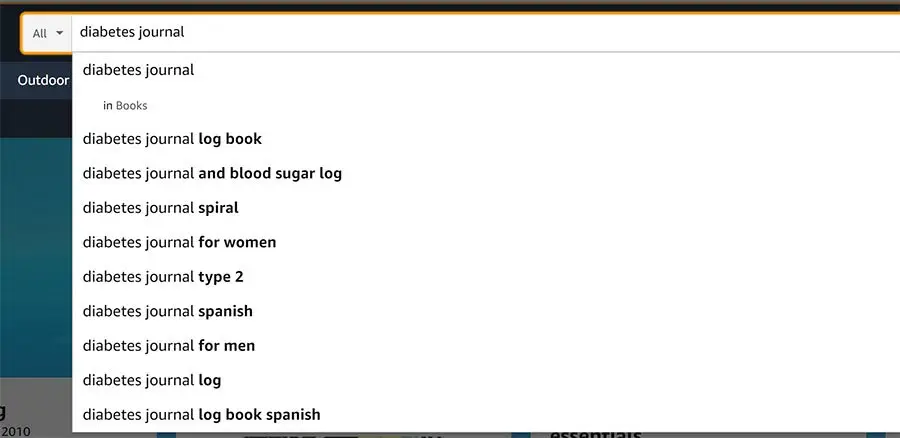 I am going to go for Diabetes journal for kids. This is much better: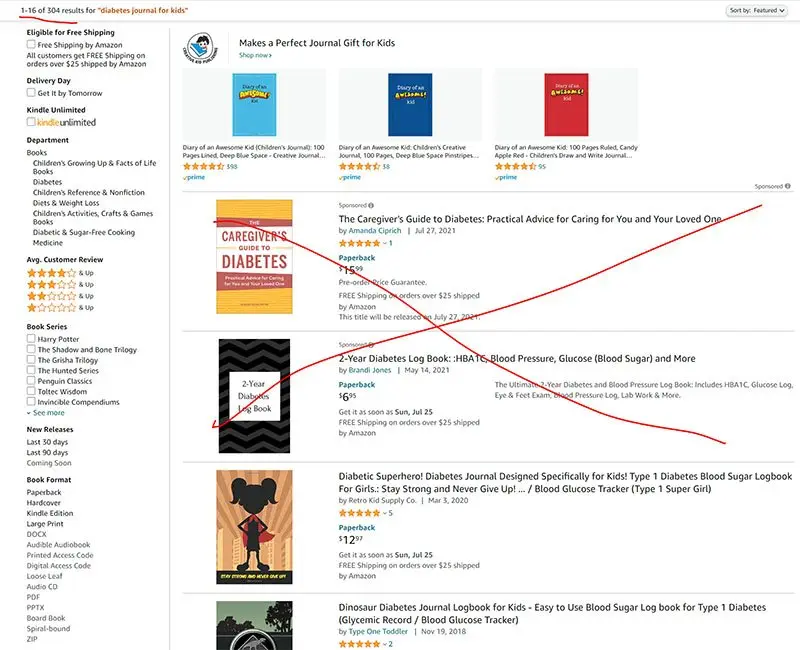 You can see there is only 300 titles for this specific keyword. The first two are completely irrelevant ads so the first REAL result is the one with the superhero girl. There are 5 reviews so that means there is some amount of sales going on and the good thing is: There isn't a really spanking looking cover in sight.
Everyone has their number when doing research like this, but if you are just starting, try to keep results at a max of 1000. You know if they sell by looking at reviews, if something has a few reviews that means it is selling some titles. If you want to find out how much they are selling, you need to click on the title and check the best seller rate.
In the case of this title it is 347040, I punch it in a BSR calculator and this is what I get: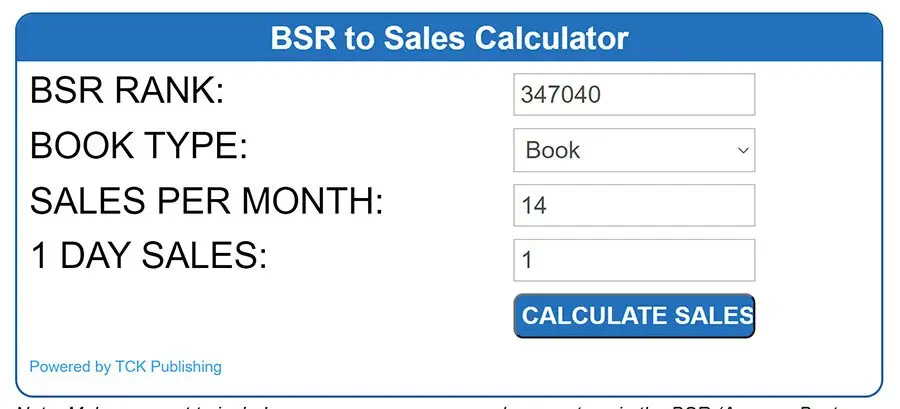 This is selling 14 units per month, not bad! All of the others also are selling so this might be a good starting point to at least make a sale. When you are starting, all you want is to make the FIRST sale. Once you make the first sale, it's all a matter of scaling and refining. You've hit jackpot if you see one of the more popular low content books (like kids coloring books) without much competition.
The easy way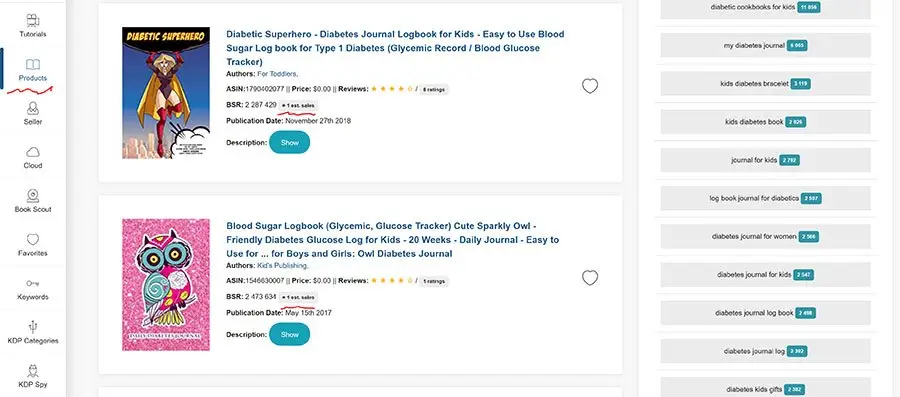 Or you can use Bookbolt. Punch in the niche you want and it will display all of the titles with an estimated amount of how much they have sold. What is great here is you don't need to check each title and even if you use plug-ins for this, only Book Bolt will filter out non KDP/ Print-on-demand titles. You will also get keyword ideas on the right.
You can either get Bookbolt (Get your coupon here) or spend hours clicking and manually checking the BSR of each title.
Once you have settled on creating a title or a few, it is time to create.
STEP 3: Creation
There are two things you need for a complete KDP title: A cover and an interior. This is of course where low content books show their power: You can have hundreds of book with the same interior and the only thing that differs is the cover.
Interiors
You really do not want to start making your own interiors for your low content books until you have the hang of things. Sure you can make your interiors in Word or Google sheets, but seriously if you don't know what you are doing, you will turn off people who check your book out on amazon. Start making money with Low content templates first and then as you get better and get a hang of the tools you can make your own. Bookbolt has a few free ones to start.
This is really the "meat" of what you are selling and is worth the extra effort. If you still want to do the D.I.Y. way, make sure you give enough space in the middle for the crease.
Exteriors (Cover design)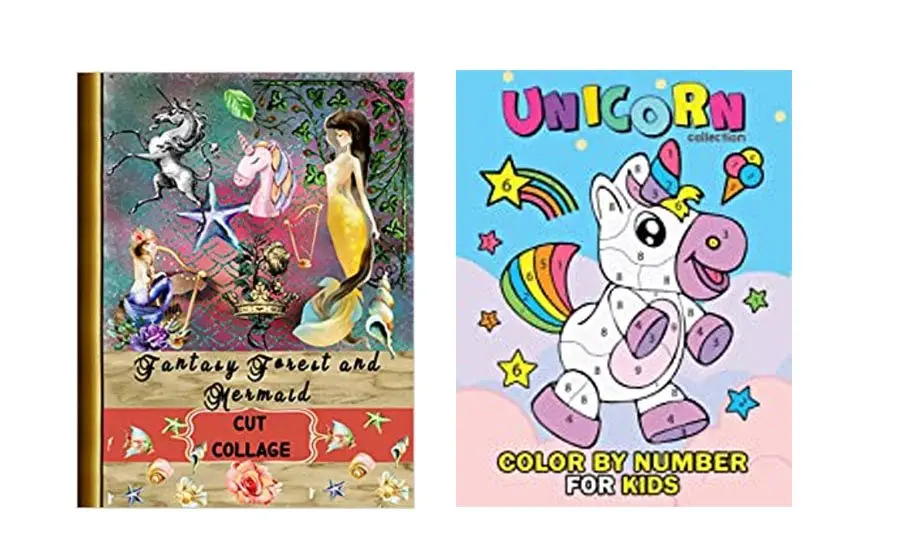 Remember that a bulk of the game is really the exterior design and not the interiors. Because the first thing people see is the cover page design. The cover is what attracts but it is what's inside that seals the deal. The insides need to serve their function and be good. When was the last time you nitpicked a planner? Yup, they just serve their purpose, the reason why people purchased one is the design. Whether that is a cute puppy with pink clouds around or a hardcore skull on there.
There are quite a few design tools you can use:
| Tool Name | Pros | Cons |
| --- | --- | --- |
| Photoshop | The most powerful image editor | Subscription based, huge learning curve |
| Affinity Designer | One time fee, great integrations | Huge learning curve |
| Canva | Free | Extremely basic |
| Bookbolt | Everything you need for KDP Low content | Cover editor can be basic |
This is of course where graphic designers have the upper hand. So you will have to either brush up on your graphic design skills (this KDP course is the only one that I recommend) or order a design on fiver. What you want to make sure is that your design is consistent with what the person is looking for an that it is simple and readable.
Remember that your title will be on a page with others and it needs to stand out. You are not expected to actually make the graphics, so you can use services that sell your graphics. Again, crappy designs do not work, I remember a woman wondering why her notebooks weren't selling, it was because her books were plain and weren't attractive enough.
Low content books are meant to be personal items and if someone doesn't like a design they will not buy it because the book is a reflection of them. You will want to keep in mind the niche. If you are selling a martial arts journal, cute and fluffy isn't the way to go.
STEP 4 Publication
Once you have the PDF files, it is time to upload. If you want a pro tip, batch your titles. One day just focus on doing the covers and the second day spend time uploading. This is where a lot of people drop the ball and it is a crucial, if not boring part of the process.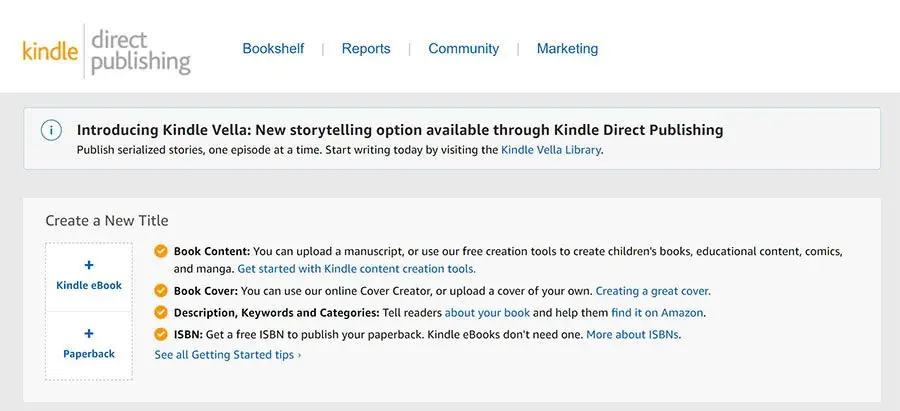 Go to the KDP website and click on +Paperback. You will be prompted to add your information.
Title: Make sure you drop in your keywords in there. Within the description you want to be descriptive and SELL. Do not talk about the title itself but what it will do for the person once they have it. Is it a year planner? Then tell how this will help them live a better life free of overwhelm. Workout journal? Tell them how this will allow them to track their progress on their journey to becoming a gym beast.
Categories: This is where you put the categories your titles belong in. Many books put their titles in obscure categories so that they get the "best seller" sticker on their listing.
Keywords: Add the keywords that you think people will search for. This helps Amazon show your book when they are searching for it. Click on next and it's time to upload.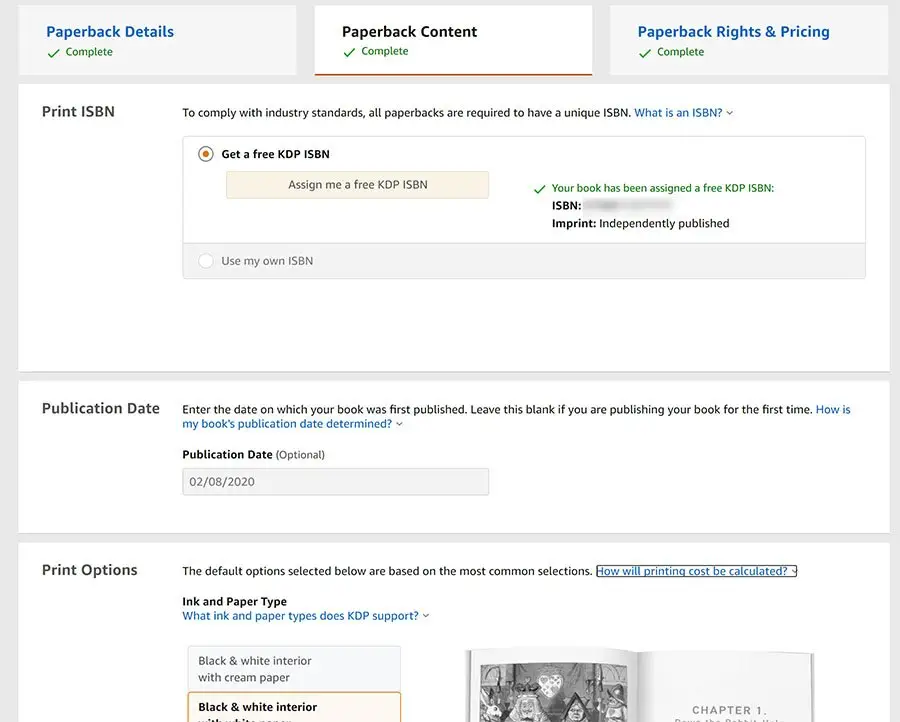 Click on get free ISBN, usually for Low content books print in black and white with white paper. Choose if your title has bleed or no bleed (see design terms for KDP) and upload both your cover and inside PDF files after choosing the right size. Then it's time to select the territories and price.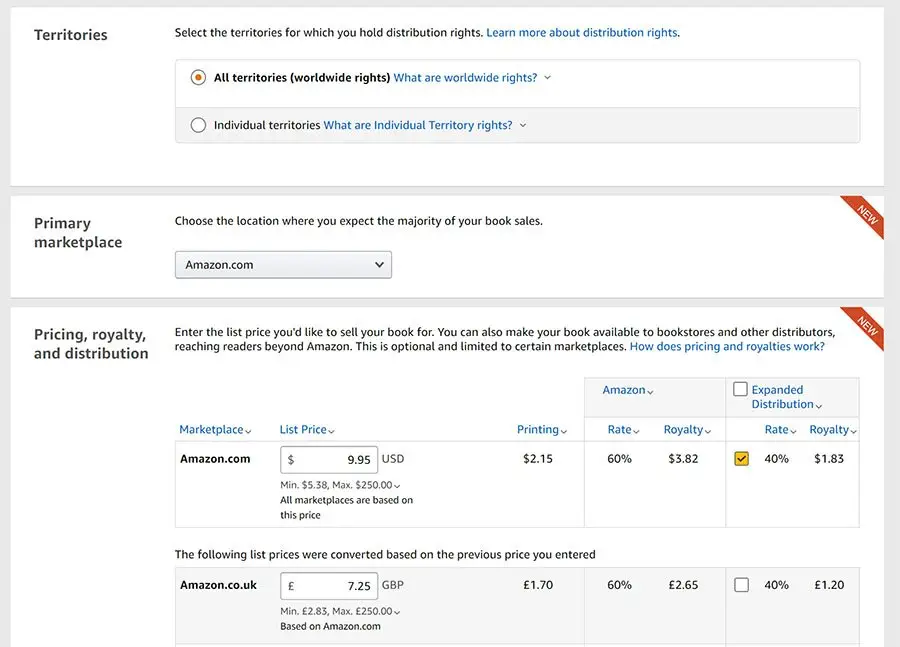 I usually select all territories, why wouldn't you want your title sold around the world? And then you select the price you want. Depending on the title you will make anywhere between $1 to $4. If the tile is 9.95 like I am showing here my royalties would be $3.82. Make sure you click on expanded distribution, more on this below. Click on submit and wait for your title to be approved.
Rinse and repeat
This might be fun the first time around but if you need to upload 10 books, this is tedious. you have to do the same thing over and over again. BookBolt is worth it for this alone. You can input a command with your keyboard (I use the numbers keys) and it will automatically populate the page with the title, description, keywords and more. This saves you hours on end, hours you can spend creating even more titles.
What is extended publication?
Amazon can distribute your books to other sellers like Barnes and Nobles and sell your books on their stores. Of course since there is another hand taking money, your cut will be even less, but this is money that you would not get otherwise. Amazon is the biggest retailer but some people make it a point NOT to buy there so they find your title in other online booksellers, buy it and it is fulfilled by Amazon still (But without the Amazon branding).
Make sure you check the "extended distribution checkmark" so that these can be picked up.

From as early as the 21st to the very last day of the month you might get a spike of 3x-10x normal day sales, these are all of the sales from these resellers that are coming in.
STEP 5: Traffic (Optional)
Amazon is the BIGGEST store on earth. And the beauty of it is how many people search for the niches of things. So most likely, if you have done your research and there is an opportunity, you will make a sale as soon as about a week after your title has been approved. This is because it takes time for it to appear in the searches.
Optionally you can use advertising within Amazon. Amazon has what is called buyer traffic, meaning if someone is ON AZ, they are most likely there to buy, and that makes ads for your KDP books easy. Compare that to advertising on Facebook where you have no clue what the person is actively searching for but only their interests.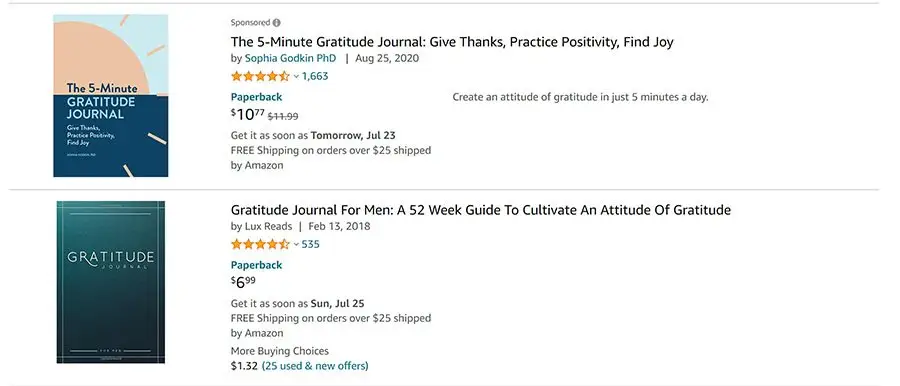 This is way beyond the scope of this article but this is THE major growth driver behind Shashwat's 10-20k monthly hauls in KDP. Organic traffic is great however if you want to buy your way to the top go with ads.
Expanding your Amazon KDP empire
Once you have success with one low content book, start expanding into other types of low content books. You are really limited by your thinking with this. Provided you have a market, you can publish anything from handwriting practice, tic tac toe sheets, everything starts with a market, and idea and using Amazon's traffic.
This is how profitable low content books are made, the ones that hit the stratosphere usually start as a unique idea (like "get Sh*t done"). It is really staggering that such books can outsell normal books and you can make more than any self-publishing writer.
Software
You cannot make graphics without graphics software. While you could use Powerpoint or Canva, my policy is the the tools you will end up using anyways. It doesn't cost much either. There's Bookbolt (See review) that has a built-in cover creator (Including automatic sizing of the spine, which usually gets messed up) that also comes with interiors, bulk uploader, market research, etc. (The swiss army knife for low content book creators) And as professional tools, the good news is Adobe is not required. By far the best suite is from Affinity.
Low content books templates
If you are looking for sources for low content books, there are two recommended ones: Bookbolt (Online software) and BookBird (For Indesign, Affinity, etc). There are a lot more recommendations about templates here.
Low content books courses
I've went trough most of the Low content book courses out there, the number one I recommend is Bookbird's LCB Mastery, it has everything from templates to spreadsheets, it is the most complete. There are a few others that I detail exactly what's inside in my list of the best low content book courses.
Strategy
For better or for worse, LCB has a low barrier to entry. Low investment of time, such avenue attracts lots of entry-level newcomers to various niches. The result is that there's a LOT of junk. So my advice is get the ball rolling but quickly put in the effort in your low content books quality. This serves the buyer in the short term and will serve you too when you start getting positive reviews and your titles still sell even after years.
Conclusion
I hope you have enjoyed this tutorial on low content books. It is one of the best opportunities to making income online, but there is of course the complete dependence on Amazon. All you need is two PDF files, the correct keyword research and description and you can make a nice income. The most indispensable too is BookBolt and if you want by far THE best course on the matter it is LCB Mastery.
If you have questions about low content books, let me know below.