Low content books is probably one of the easiest and most profitable opportunities right now. Here are the best low content books courses that will show you the path to profits on Amazon KDP.
Low content books courses Table Of Contents
Introduction
If you are looking for low content books courses you are in the right place. There are quite a few out there and I have experience with most of them. While a lot thread the same subjects, some are better than others. Below is the summary of the best low content courses, and further down is a more detailed review.
| 1. LCB Empire Mastery | 2. NCLC Publishing Blueprint | 3. Rob Cubbon LCB Course |
| --- | --- | --- |
| 👉 The best low content books course overall | 👉 Best for paid ads strategy | 👉 Best budget option |
| ✔️ All around the best | ✔️ Covers main topics | ✔️ Covers main topics |
| ✔️ All topics / Very thorough | ✔️ Summary / Cheat Sheet included | ✔️ How to use multiple tools |
| ✔️ Some topics not covered in other courses | ✔️ Excellent paid ads strategy | ✔️ Cheap! |
| ✔️ Comes with useful tools | 🛑 Not that thorough | 🛑 Not that thorough |
| 🛑 Slightly more expensive | | |
| | | |
List of the best low content books courses
How these courses are rated
If you want to make it in KDP low content, there are essentially only 3 things you need to know.
Research
High converting designs
Traffic method
For the second part this is why designers have a leg up but at the same time they tend to be too attached to their designs. And to be quite frank the game is first and foremost getting your titles ranked, and then the design is important because that is what will get clicked.
All of these courses touch on these 3 areas but to a varrying degree and I will mention that.
What else do you need?
These low content courses will teach you everything you need to make money with KDP, but do yourself a favor and get BookBolt. It makes the research SO much more easier, and you have a good idea of what titles are earning what. With the built-in interior generator and cover designers you won't even need anything, neither powerpoint nor word.
But even if you want to go the complete DIY route, get it for the BBLister. This allows you to set a bunch of default description, titles, back end keywords to a keyboard command so instead of manually writing or manually copy-pasting, you just press a key combination and everything is pre-filled. This alone is worth it in the amount of time this will save you! You can go from uploading 3 titles and hour to 10 an hour, or more!
Check out the Book Bolt review here, or get it here (Use code NICHEPERFECT for 20% off)
Low content books courses
With the basics being out of the way, here are the best low content books courses available and what makes the so great in detail:
The best low content books course overall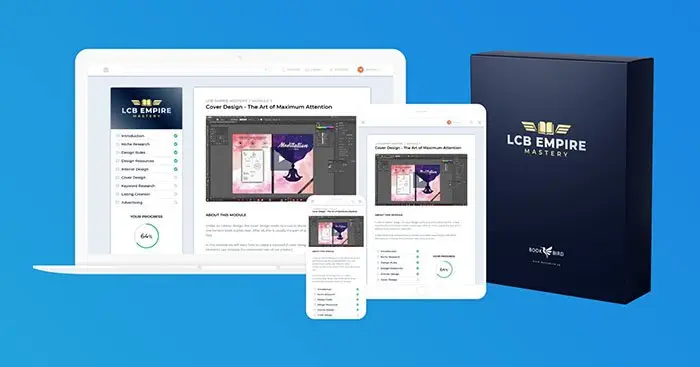 Reasons to buy
Cons
✔️ VERY well designed
✔️ Every topic covered
✔️ Topics like legality not covered by other courses
✔️ 6 custom tools
🛑 More expensive than oter courses

This is by far the best low content course. Rememeber when I said designers have the upper hand? Well this is from the same people who makes some of the best low contetn templates, and it's pretty complete and touches pn subjects rarely spoken of by others like copyright infringement. Did you know that Frozen's "Into the unknow" is copywrighted?
This course is from a master seller and everything is covered in the most depth. The design module is really a masterclass for design but the strenght here is that he reveals everything you need to know about exactly what makes a title appear in front of another, or what makes a title sell more than another.
The icing on the cake is probably the spreadsheets that come with it, one spreadsheet reveals profitable niches, another calculates the ads ratio you need and more. Each module is worth it's weight in gold and again this is from a ver yserious, astute seller with loads of actual examples, hence why this is the best low content course out there.
The best low content books course for paid traffic strategy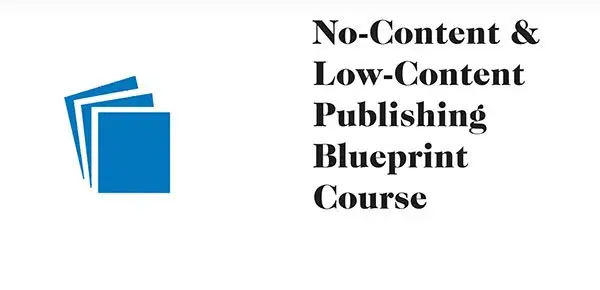 Reasons to buy
Cons
✔️ Quick to get trough
✔️ Cheat Sheet has everything you need to start right away
✔️ Unique paid ads strategy
✔️ Mindset module
🛑 Not that thorough

Shashwat is REALLY successful on KDP, we are talking $10,000+ months consistently. The real strenght of his course is really in his method of generating sales. Yes, it touches on what you need to know like Keyword research, and shows you how to do with without tools, how to design covers and more, but the real gem here is the ads.
Even if your title is number one, there are others that can leapfrog over it with ads. Nothing was more infuriating to me than having my title have the number 1 spot…and having another title on top because of ads. His strategy is really good and will show you how to consistently chose keywords and make the ads profitable. He will show you his exact numbers strategy so that you can do the same, he's spend thousands of dollars testing until he dialed this in.
So if you want more sales and can't get on top of the rankings, this is the best low content course out there.
One of the best parts of the course is a student created a cheat sheet that summarizes the course contents so if you are action-oriented and know what you are doing, this is like a checklist to kdp success. Also comes with FB community. Check out the more in depth review of Shashwat's course.
The best low content books course on a budget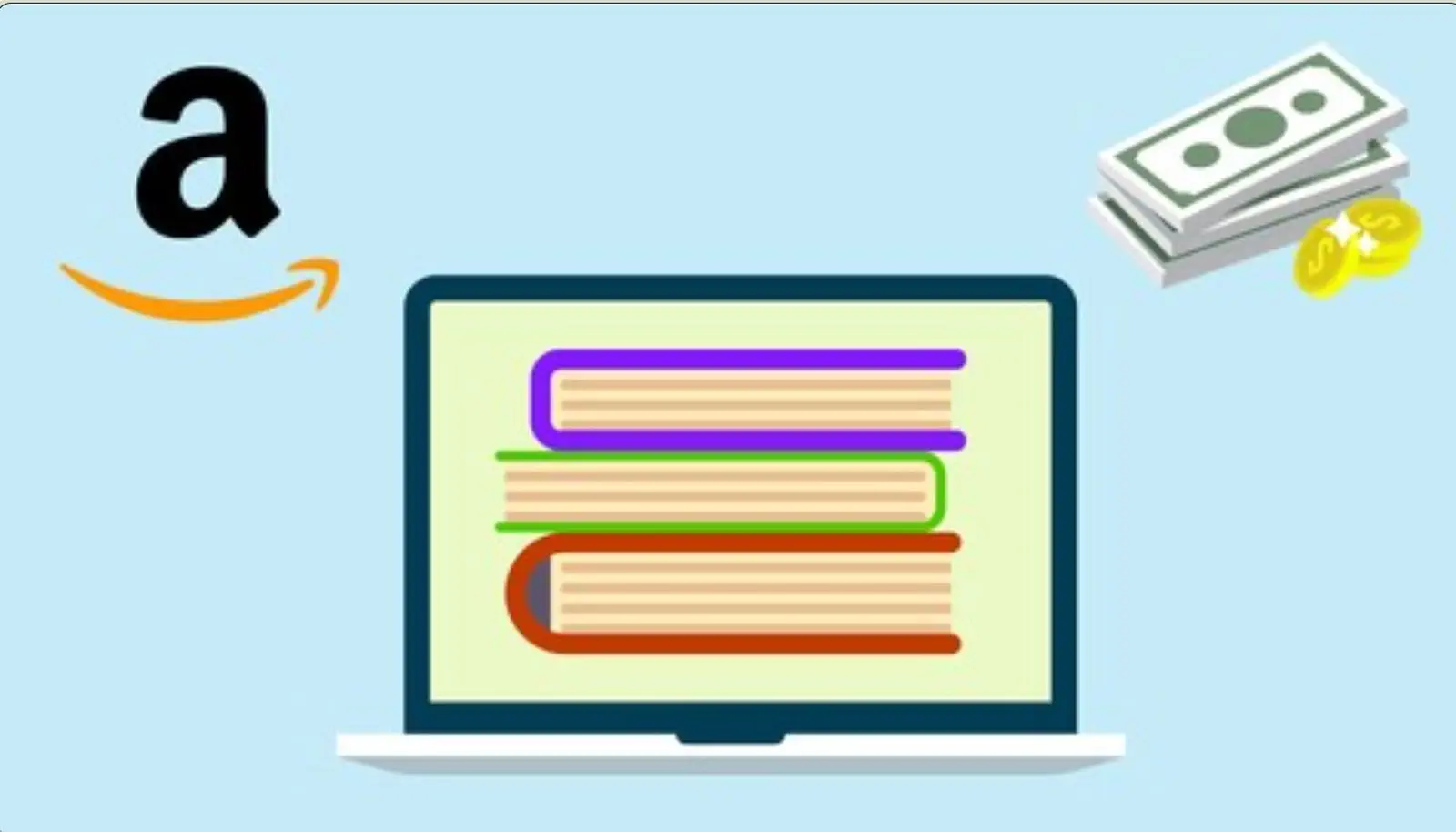 Reasons to buy
Cons
✔️ Budget option
✔️ Beginner focused
✔️ Starter templates
✔️ Multiple tools shown
🛑 Not that thorough

This is the final recommendation for the best low content books course. Rob's like the low content O.G. This is the course that Shashwat started with and since Rob is a graphic designer, he will show you how to create winning designs on multiple platforms. Besides the design module there is the research module and the listing/traffic module.
The research is made with free tools and the traffic is mostly about organic rankings on Amazon but he does touch on ads too. Because Rob is such a nice guy he priced his course really low so if you are looking for a simple way to enter low content publishing without breaking the bank, this is it. Also comes with FB community.
Conclusion
I hope you have enjoyed this list of the best low content books courses. The best one by far is the Publishing mastery. It is the most complete and thorough and covers many topics others don't like legality. If you want one course that will get you started right away, Shashwat has a Cheat Sheet as a bonus that can do that for you, or get it for the paid ads strategy alone. Lastly if you are on a budget, check out Robb Cubbon.