Welcome, this is my "No content and low content publishing blueprint course" review. This is a course by Shashwat Ashiya and can be found on nclcpublishingblueprint.com.
It is one of the best low content book courses you can get. If you are reading this you are probably already aware of what no content and low content books are. In case you aren't they are books that are published on Amazon KDP and take advantage of Amazon's mammoth traffic and since they don't have much content in them, they are easy to create and sell.
I've made a living online for about a decade and selling low content books is by far the easiest money I've made online. There is a crapload of opportunity so if you need a guide to making money with Low content books, Shashwat's course is the one to get.
What is No content and low content publishing blueprint?
It's a mouthful, I know! This is a KDP low content course by Shashwat Ashiya that takes you step-by-step to setting up your low content business and start earning and growing. This goes from the complete basics like strategy to designing your notebooks. Things covered: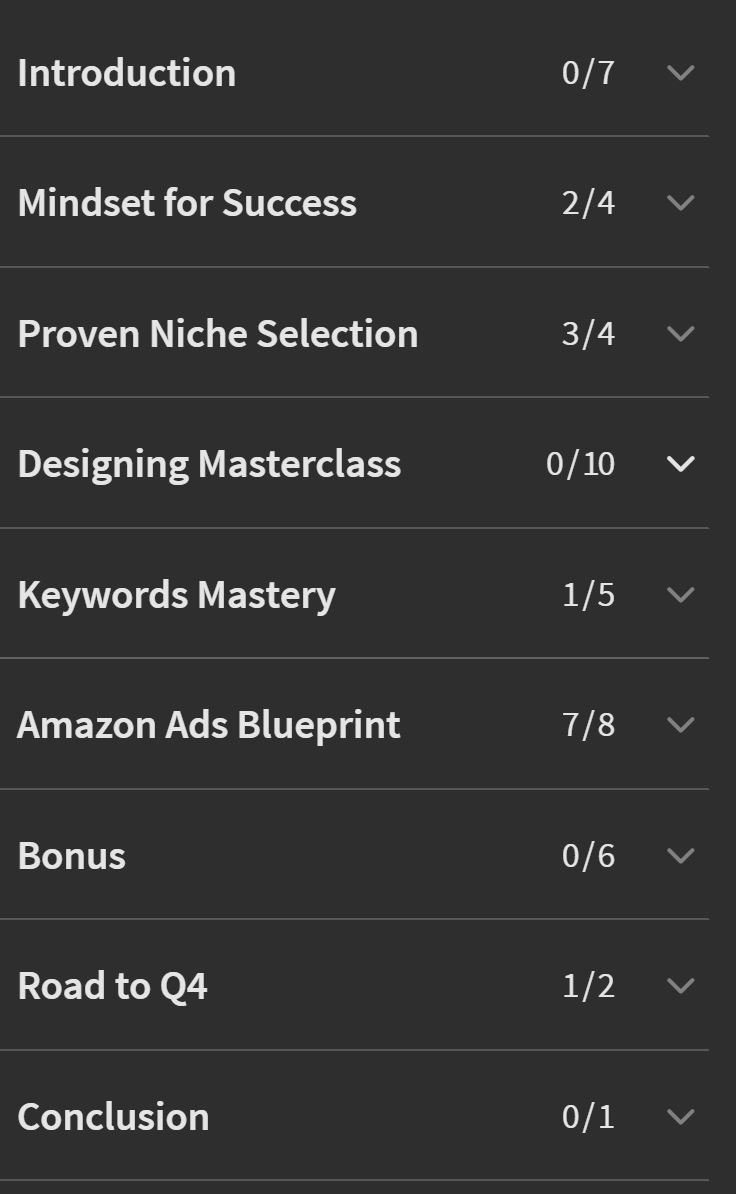 As you can see it goes a bit above and beyond the call.
There's of course the basics of what you would expect from such a course like Keyword selection and designing.
But it also has a mindset section that I must admit I really liked. Why? Because 99% of the time when you hear "mindset", you can be ready for some b.s. pep talk.
This mindset section however was grounded in reality and was pleasantly surprised. There's also the road to Q4 section that gives you a timeline and strategy to set up your books for success during the Q4 season (Sep-December)
Who's Shashwat Ashiya and why should you trust him?
If you want to really make money online, here's some advice that you totally didn't ask for but that will end up serving you well: Don't take candy from strangers.
What I mean is just because someone has a course on any subject doesn't make them trustworthy. Don't get me started on these folks I on Instagram who never made a successful eCommerce business and yet had their eCommerce course!
So you need to do some background check, before learning from anyone. So did Shashwat actually do what he's going to teach you? And also is he consistently successful or did he just lucked out? Let's look at his track record…
He's consistently making $10,000+ with KDP

That's an eyeball figure, it goes up and down, but keyword here is consistently. These figures are not easily explained by just saying he made those sales during the Christmas season. Nopes. He's making solid 4-5 figures consistently month in and month out. Now to be fair his strategy includes ads, but even if he does he makes them turn a 7-10x profit. In any case he also shows you how to win in organic listing in his course.
His sucess wasn't an accident either
Just because you are successful once doesn't mean you will be again. Repeated success is a sign that someone has a strategy. Shashwat is consistently pulling in new winning titles and making them pay. This is a far cry from one person I know of who make a lot of money from a single title.
Even if the person above wasn't lucky, it would be hard for them to even teach you how to repeat that success when they couldn't replicate it themselves.
So Shashwat totally makes his money in KDP low content and is consistent in his success. He's learned from Rob Cubbon and added an killer ad strategy to it. That makes him trustworthy to teach this stuff in my book.
What's inside the course?
All of the course is mostly a talk over presentation style. The only thing you should be aware of is Shashwat's eastern accent, but his presentation is crystal clear and you understand everything completely. Evidently I cannot tell you exactly what's in the course because it's proprietary information. But here's my overview of each module.
Introduction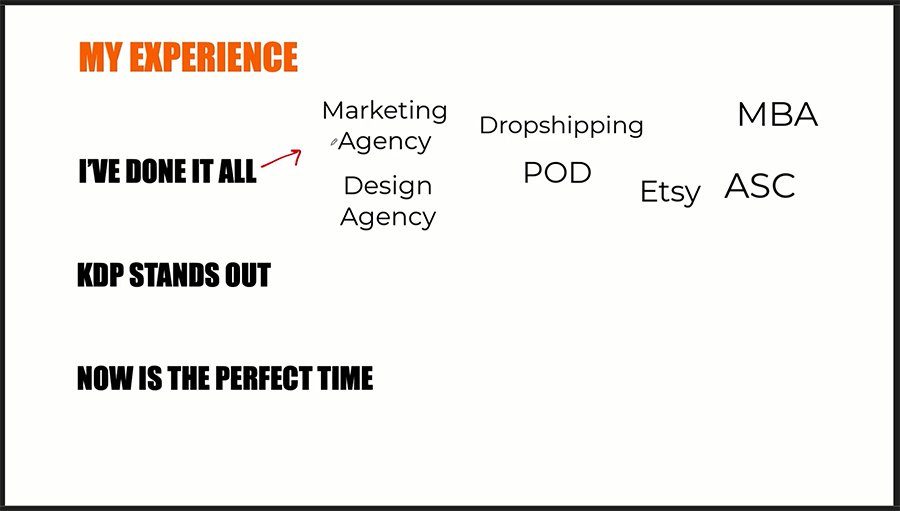 I really like this section because we learn how much of a "failure" Shashwat was before winning at KDP low content. He had an agency, an ecomm business & more. He also says the same thing I say: KDP low content is an insane opportunity! In any case I put "failure" in quotes because it's what he learned during those times that showed him how to do things like keyword research, ads, etc.
Mindset for success
As I've said before, when people say mindset, it's usually b.s. Not this one. This teaches you solid REALITY based mindset that I cannot object to. I've heard it all folks and this goes against the grain of what you would expect to hear in this kind of section.
Ninja Niche selection
Niche selection is probably the unsexiest part of all KDP low content publishing. But omit this and you have failed without even starting. He goes into how to do market research ON Amazon, the free tools you can use to show you great niches and also more importantly how to find red hot niches OUTSIDE of Amazon.
This strategy is reminiscent of any Dan Kennedy course. He was an old school marketer and he was big on looking outside of your market for inspiration and this is what Shashwat does there. But it goes even deeper than that he also…
Reveals 23+ hot niches!
What niches do I make notebooks for? You'll know right away because in this course there's a list of 23+ hot niches that Shashwat generously reveals works very well for him. There's a "+" in there because he also tells you how to find niches within niches. If you are a beginner, this increases your odds of your success to the max.
Design "impossible to ignore" covers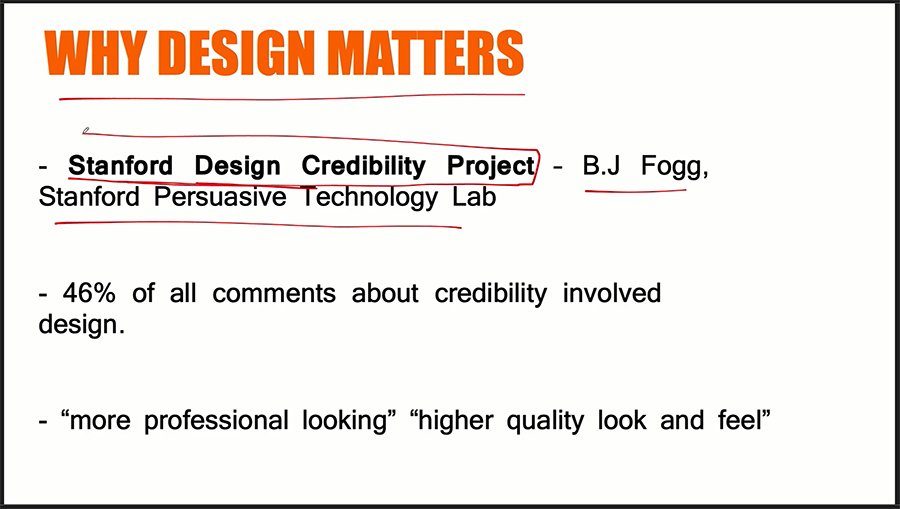 Having your low content book sell is NOT just about the design. Above needing to look good it needs to pop out. In this module Shashwat tells you exactly how to design your notebooks so that they stand out from the crowd.
As a graphic designer myself I was impressed at his knowledge of iron clad principles that has served my books to leapfrog the competition. Tech wise he focuses on Photoshop an Illustrator but you can use any free program like Canva. What is most important here (and what will help you succeed) is the PRINCIPLES and not the technology.
Don't get me started on how many programs I had to learn in school that aren't around anymore!
Keywords that bring in sales
If you want to sell, your books have to be found, and Keywords are a big part of that. Evidently Shashwat brings in the knowledge he gained from his past ventures into this because this is solid SEO keyword strategy. SEO stands for search engine optimization and a solid keyword strategy makes the difference between being found and your book never be seen by anyone. Even if you have 1500 titles like this person:

Amazon ads to skyrocket your book sales
If you study anyone's success, there's always a few factors that they leveraged in order to get that success. Besides niche selection, this is the key to Shashwat's success and he leaves no stone unturned. This is the best part of the whole course in my opinion. He tells you his exact strategy, his settings, what to do and when. There is even a a troubleshooting section to know exactly why something isn't working and how to unblock your sales.
This stands above and beyond anything you'llfind for free on Youtube and other low content courses because he's showing you REAL STRATEGY while many other courses are simply content to tell you what each button does.
You don't need a lot of money either. If you followed the niche research section, you probably need at most $100 to start and you'll be able to reinvest.
Ads are the only way to really scale your KDP sales consistently, that is why he consistently makes 4-5 figures per month.
Free updates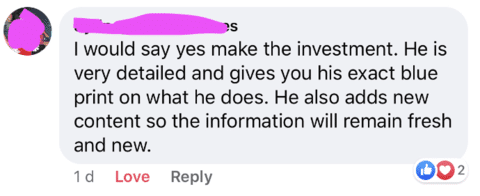 The course is pretty much complete as-is in my opinion but Shashwat constantly updates it. Right now on his to-do list are checklists and even more interiors. You will get those as a free update
Does the low content course work?
Absolutely. If you go ahead and apply it, you are putting all of the chances of success on your side. His niche research is solid and strategic, the design module is impeccable and more importantly he figured out the exact strategy that makes ads work.
Are there bonuses?
Yes. The course is great in itsef, but it also comes with really great bonuses that are icing on the cake:
Exclusive Facebook group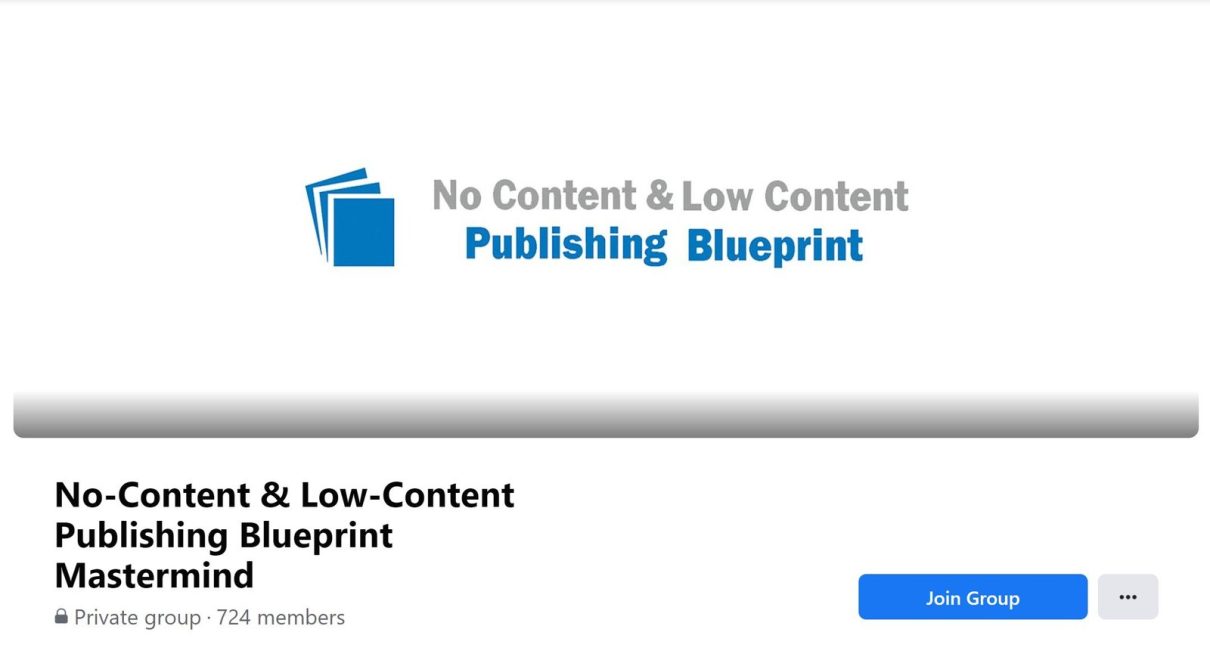 This is a priceless bonus. If you get the course you can get access to the private KDP mastermind Facebook group where Shashwat is active and always eager to help. If you are ever stuck or need the little motivational push, it is only a post away in the FB group.
14 Interiors of his best sellers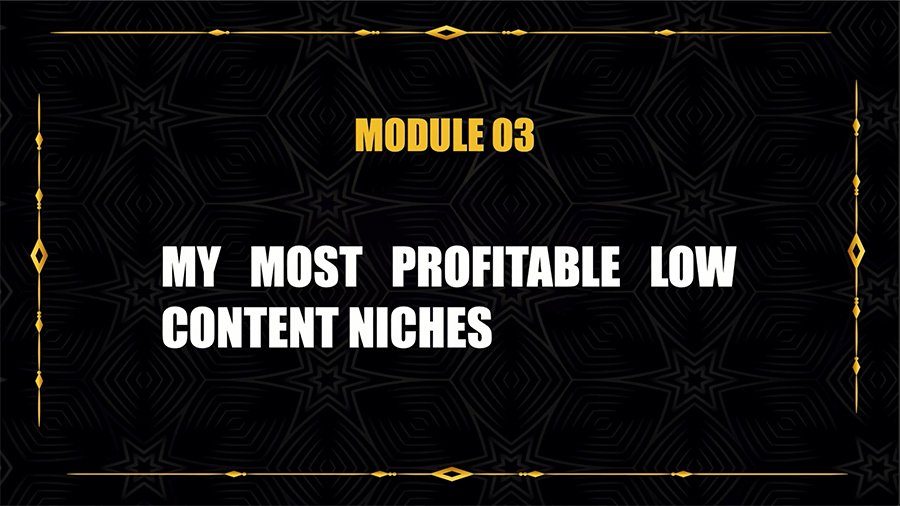 Not only does he tell you what work well for him in the course, he also outright gives you the interiors that he uses! This is great because otherwise you would have to do them yourself or hire a designer to do them.
Cheat Sheet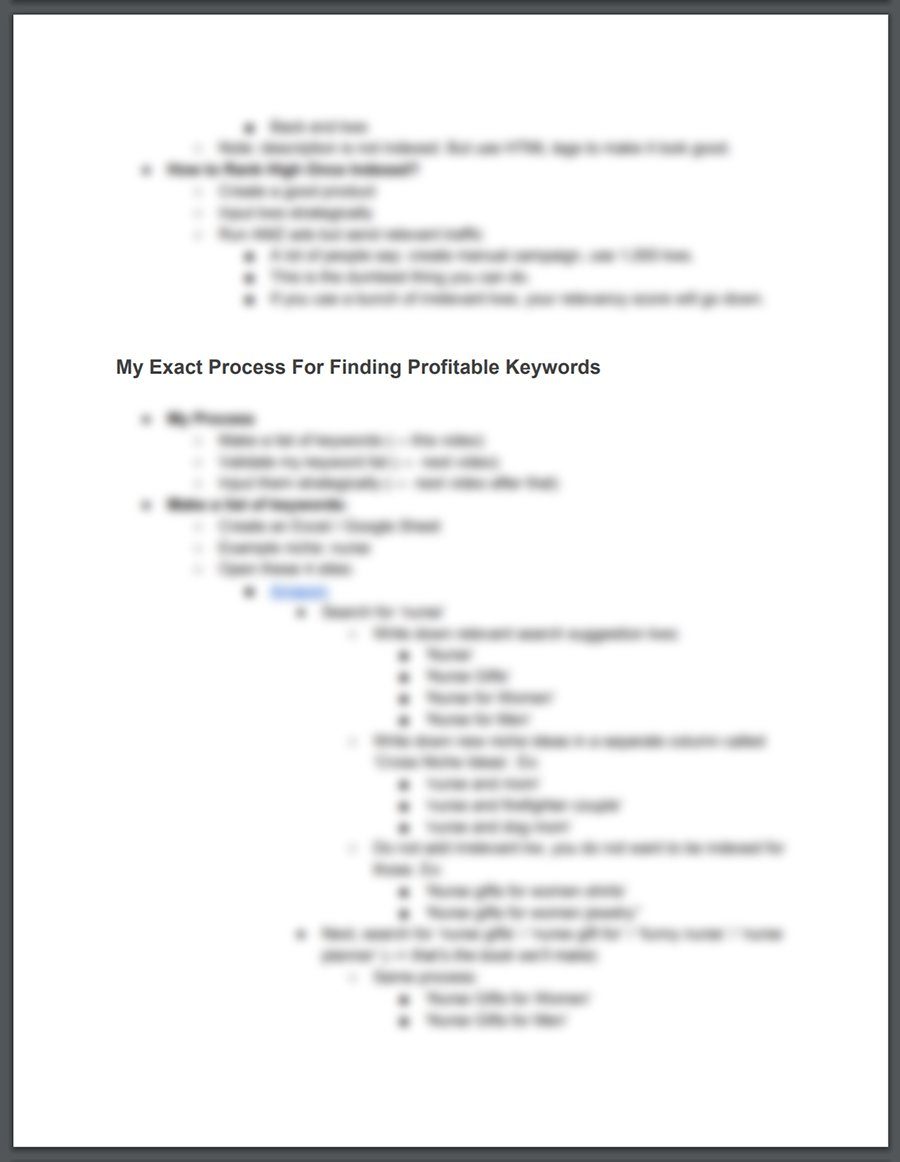 Between me and you, I love information but I hate courses. Why? Because it takes too long, I just want to know what to do and then do it. This is a real treat…one student of his went ahead and made notes of the course and made a kickass cheat sheet.
To my surprise he didn't skip anything and everything in the course is in this valuable 42 page PDF. You could spend 30 minutes studying this document and go right out to start applying and earning right away. If you are an action oriented person, all you need is this.
Who is this course for?
This no content and low content publishing blueprint course is for two types of people. The first is the absolute beginner. This takes you step by step in a really simple manner and takes you by the hand from your first sale to scaling up. So it's good for anyone who just wants to start a low content publishing business but don't know anything about it. Like this person here: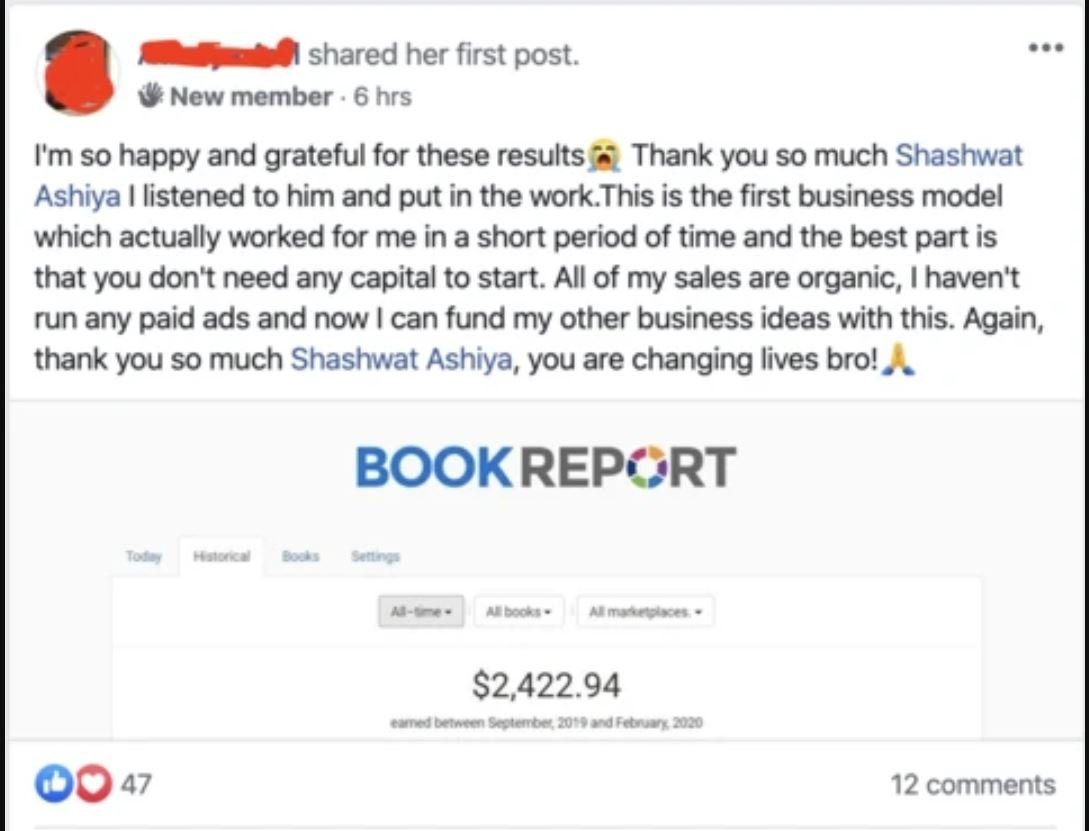 But the ad strategy in this is so strong, I would say that this is also for anyone who has some success on KDP low content and want to sell even more. The advertising section is worth it alone because unlike most other low content courses I've see where it's a glorified tutorial Shashwat has spent thousands testing so that you don't have to. You get the best strategy and settings to sell more, and that is priceless.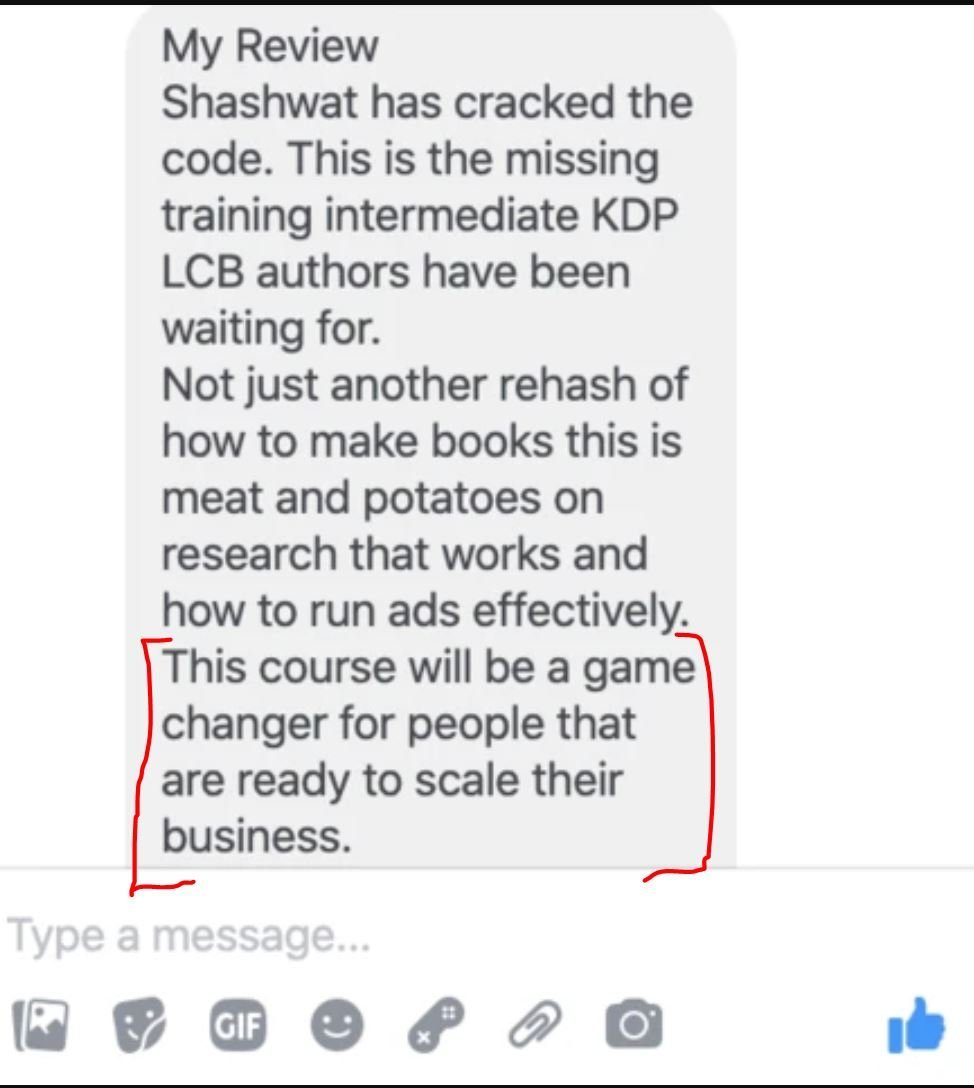 Should you get this?
If you just want to start making money selling low content books, or if you already have one and want to earn even more…get this now, do not delay. The course is only $99 and it is an absolute STEAL of a price. The actual value in there is well in the $500 / $1000 range and yet it's just $99. The amount of value you get and rock solid strategy makes this a no brainer in my book.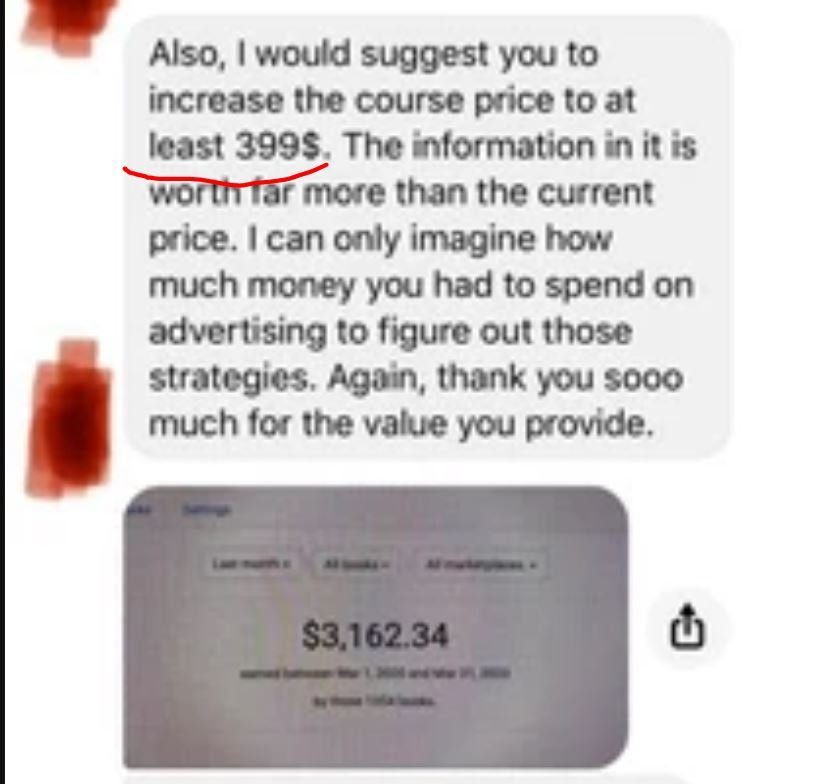 So if you are thinking about getting it…don't think. Grab it quick before he comes to his senses and ramps up the price.