Book Bolt isn't the most straightforward software out there. In this Book Bolt tutorial I will show you my exact process to start earning on Amazon KDP with low content books.
Why Book Bolt?
If you don't have it yet, you need to get Book Bolt as it will help you sell low content books. There's so many tools available but as you will see the most important aspect of it is the keyword research.
Book Bolt Tutorial
All you need to start making your first dollar is a KDP account and Book Bolt, and of course this Book Bolt tutorial. It you are not convinced yet: Book Bolt it worth it. And with that out of the way let's get right into it
1- Find something to sell
This is probably one of the most skipped steps, and to be honest you've failed without starting if you skip this. The worst thing you can do is try to sell a product that nobody asks for, and it's the reason why so many products fail.
Book Bolt makes it easy to find out what is selling. Simply go to this "Cloud" tab.

And put in these specifications. They are the basic ones but I simply go for top 1000. So this will show you all of the LCB that are hot sellers and more importantly have low competition. You will be tempted to want to jump on every band wagon but don't. If you see something super simple, most likely there will be tons of others doing just the same.
What you are trying to look at are niches / ideas. I jump to the end of the pages (10) and see this one in the middle.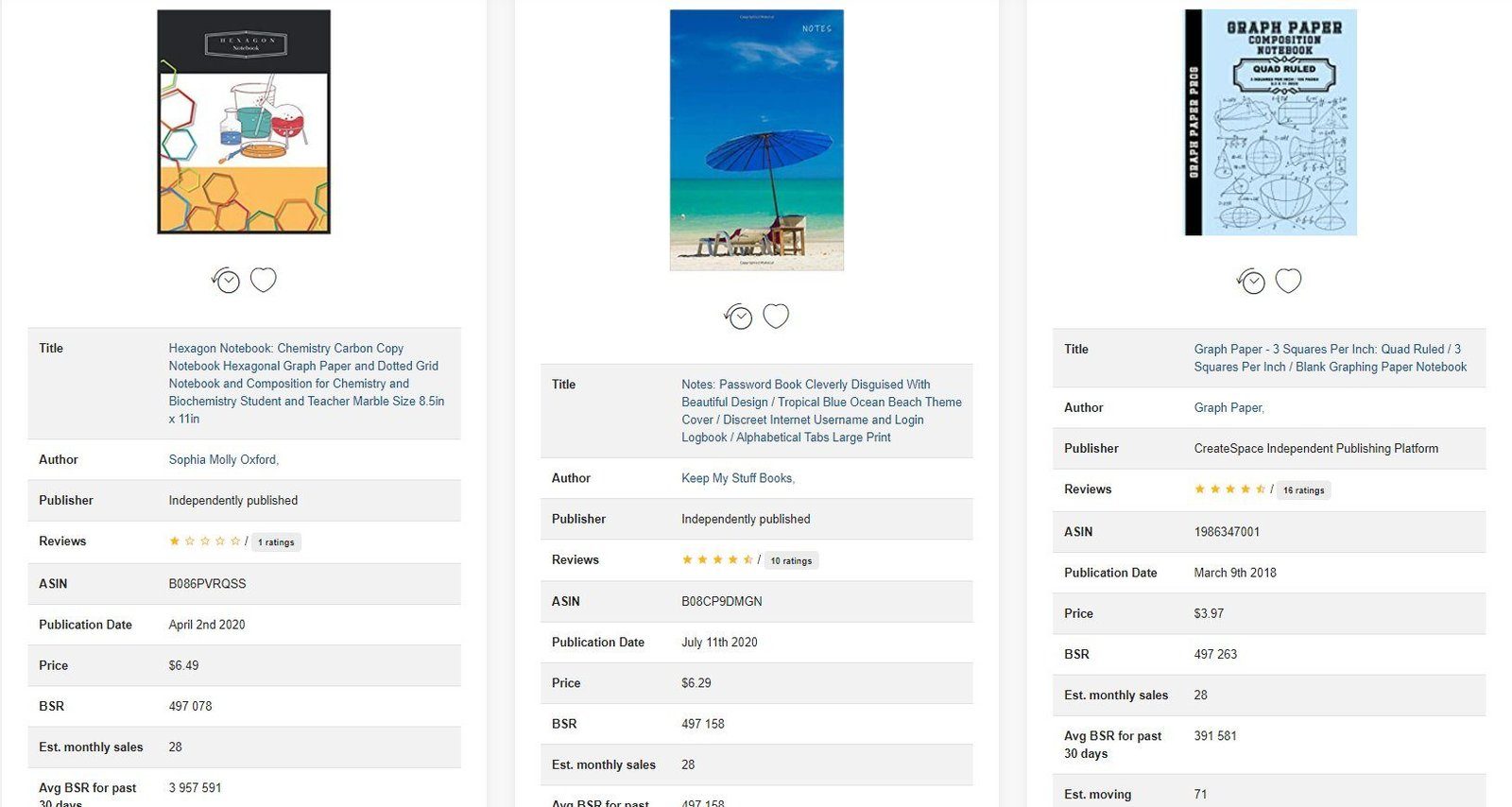 The concept is pretty sound, most password books are pretty much pretty open that they are password books, this one is a hidden one. Plus there are alphabetical separators. Click on the product and check the interiors for inspiration.
2- Create the cover
Because there is a designer build in, click on the create tab in Book Bolt and select designer. I am going for 6×9 and 120 pages.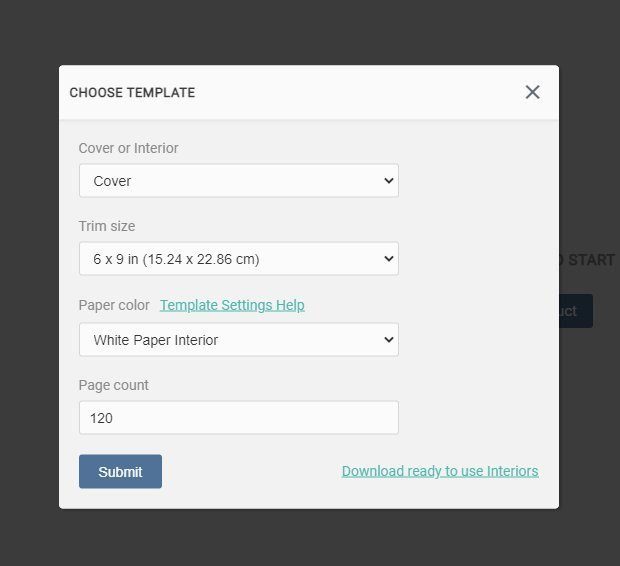 When the designer creates the template, start making the cover, in my case if I wanted to do something similar to the competitor, I would simply click on images > resources and search for beach. Drag the image to the canvas and add some text.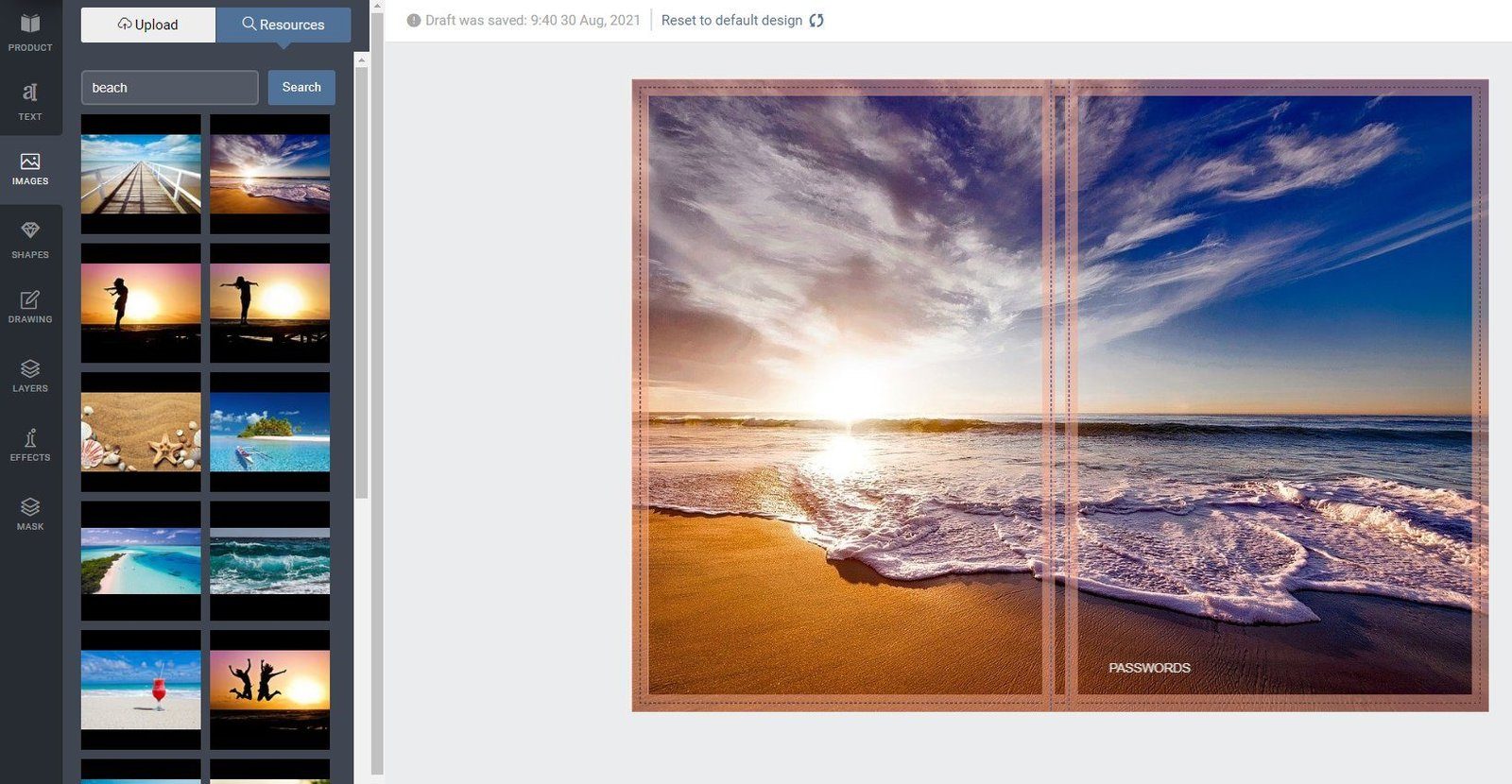 I added password, but I should have said notes, a better idea would be to have nothing on the front but on the spine. KDP requires the title somewhere, so having it hidden on the spine would be ideal for the task. Export your PDF file.
3- Create the interior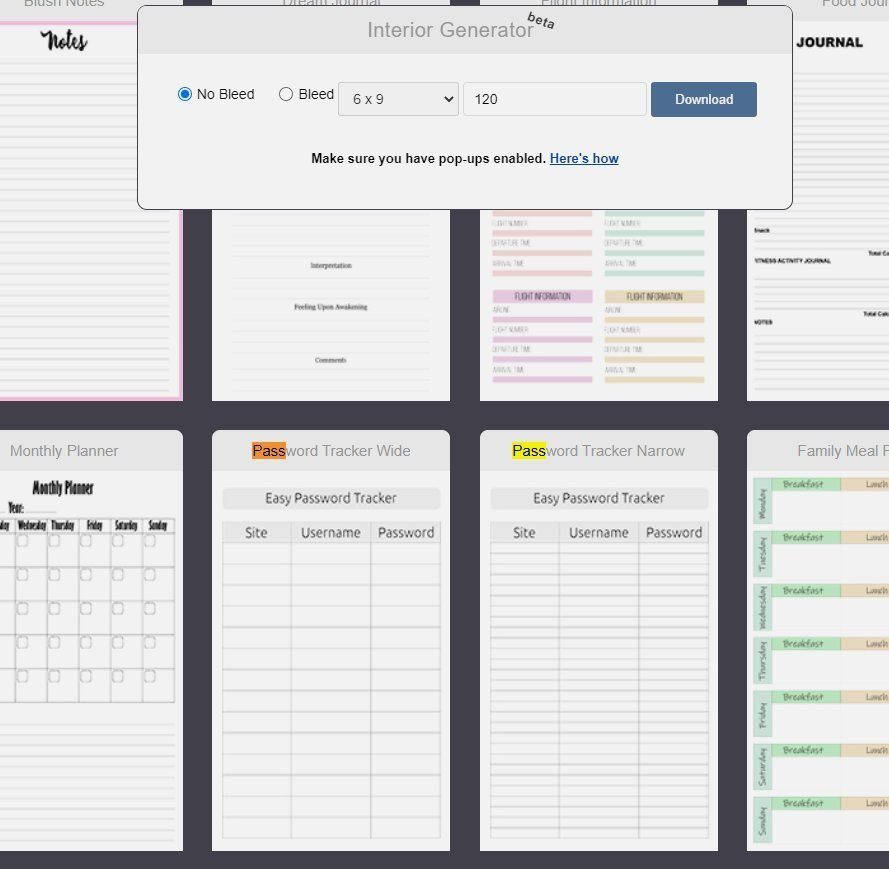 There are hundreds of interiors in Book Bolt. Password logs is one of them. If I wanted to make a simple password book I would be done here. But you can use Interior designer pro to mix and match interiors so you can add the Alphabet separators in there. Export your PDF file.
4- Find the right keywords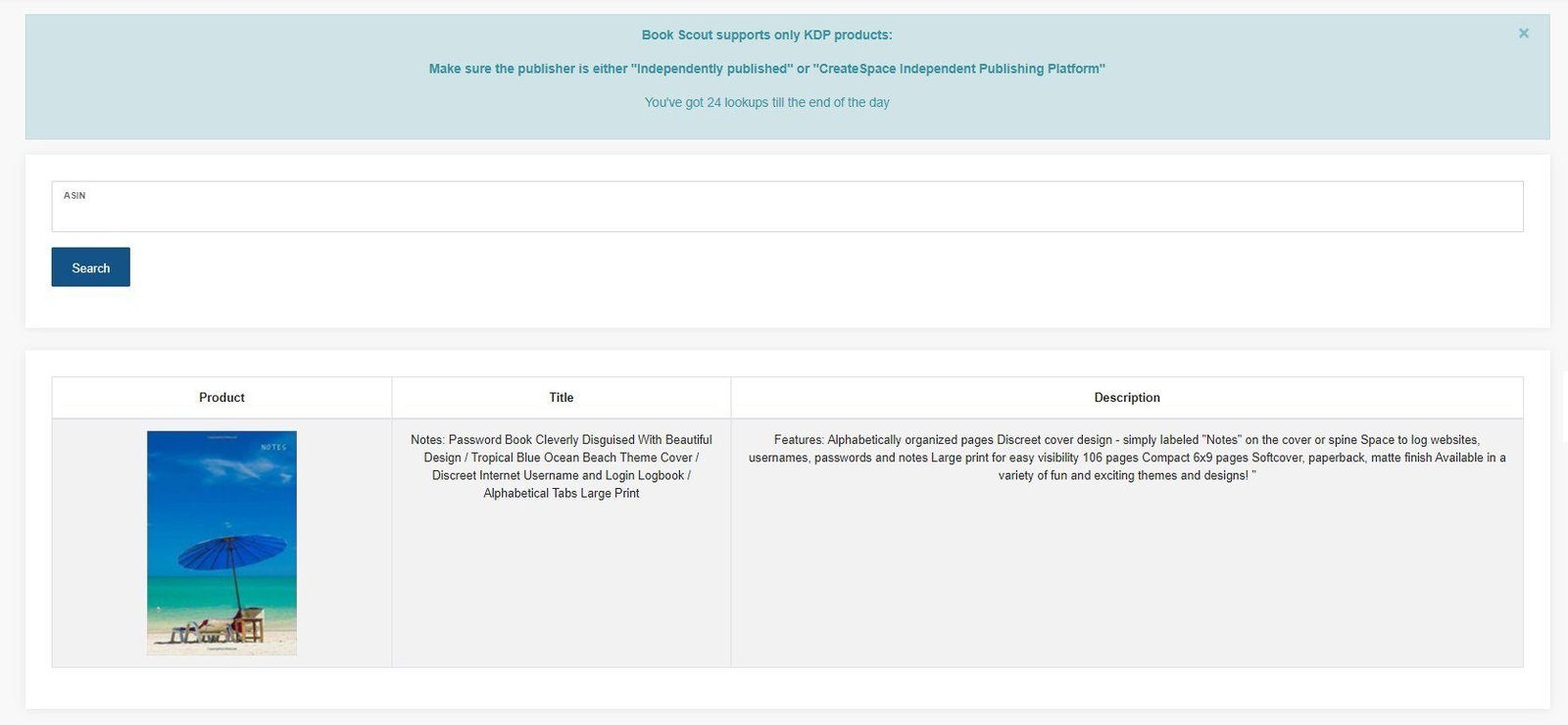 It doesn't matter how great your title is if it cannot be found. Copy-paste the ISBN of your competitor and run it into the book scout tab. This will show all of your competitors keywords that you can add to your title so that it too can be found.
5- Upload and earn
With the Book Bolt lister you can run a keyboard shortcut and populate all of the the KDP fields. You can find what category to put your title with the Category finder. Simply put what your title is about and it will suggest a few categories. What's important here is to focus on the keywords in your title and subtitle and selling your book in the description.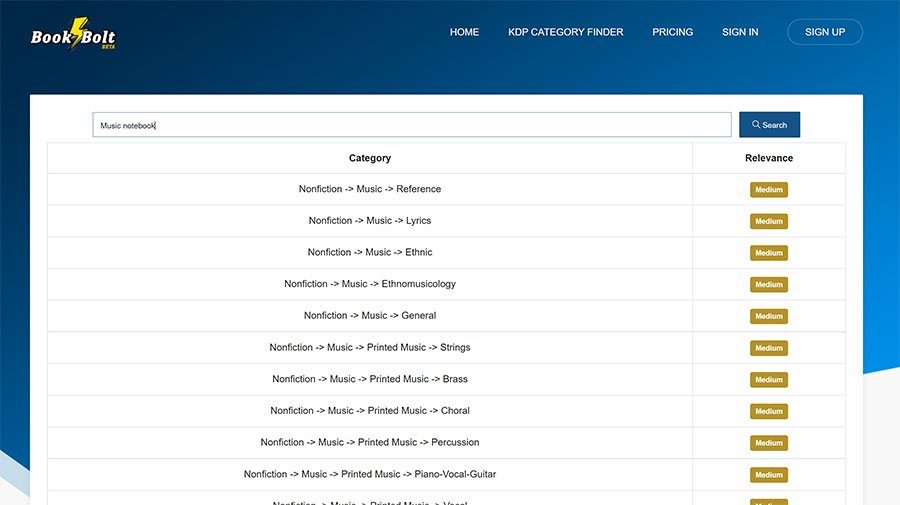 Don't focus too much on the book itself but what it does for the customer. So something like…You can rest assured that your passwords are safe from prying eyes as they will never know what this plain looking notebook contains.
6- Rinse and repeat
Once you are done with your title, do another. KDP low content is a numbers game and the more you put out there the likelier you will have winners.
Conclusion
I hope you enjoyed my Book Bolt tutorial. It is potentially the only tool you need to earn with KDP. You have already lost if you have skipped the research phase so the more time you spend there is the more time you win not creating titles that sell.