Looking for an BB alternative? Tangent is pretty much the top choice, but how good is it? Find out in my Book Bolt vs Tangent templates comparison.
| | |
| --- | --- |
| ✅ Everything you need for LCB | ✅ ALMOST everything you need for LCB |
| ✅ Interior designer | ✅ Interior designer |
| ✅ Upload helper | ✅ Upload helper |
| 🛑 Subscription | ✅ Smart planner generator |
| 🛑 Interface not great | ✅ One time fee |
| | 🛑 Missing keyword research |
In a nutshell: Tangent templates is the superior software in many fronts: Usability, ease of use. It's the most straightforward alternative. But there is an indispensable function that makes Book Bolt the winner: Keyword research. This is what software like Publisher Rocket does exclusively.
Book Bolt vs Tangent templates
Tangent has most of Book Bolt features
| BB Features | TT Features |
| --- | --- |
| 100+ Interiors | 100+ Interiors |
| Interior designer | Interior designer |
| Upload listing helper | Upload listing helper |
| Category finder | Category finder |
| Keyword research tools | NA |
| Cover creator | NA |
Book Bolt vs Tangent templates features list
A lot of what makes Book Bolt great, Tangent has. You have an interior generator, listing helper and more. It is quite impressive as to be the best Book Bolt alternative. It is however missing a massive function that we will see below in this article. Both are online and do not need installing.
Tangent has the superior interface

Even when BB first started out, I hated the interface. There's so many options and you first screen is literally a bunch of YouTube videos showing you how to use the different tools. Tangent on the other hand has logical tabs and everything is just so sleek and well designed.
Tangent can't create covers
There is the cover creator feature that is missing from Tangent. This is no big deal in my opinion because while nice to have it's probably the weakest feature of Book Bolt. KDP has their own maker, or if you have the right dimensions, Canva can do it.
Tangent interiors are better
Tangent, like Book Bolt can geenrate interiors. But it beats BB in this too. First of all, for some reason BB has really ugly fonts on their interiors that ruins them for me.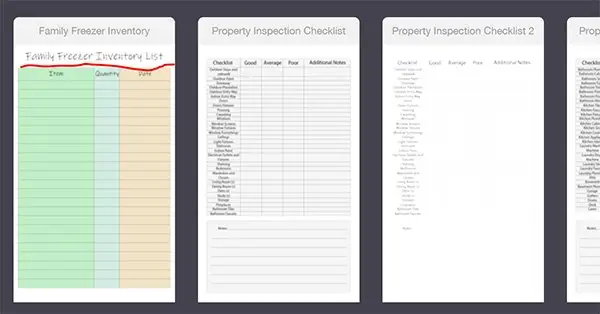 Tangents are not like this but there are two excellent features. First it geenrates the interiors and also outputs a file that you can download and then open in another program like Affinity Publisher.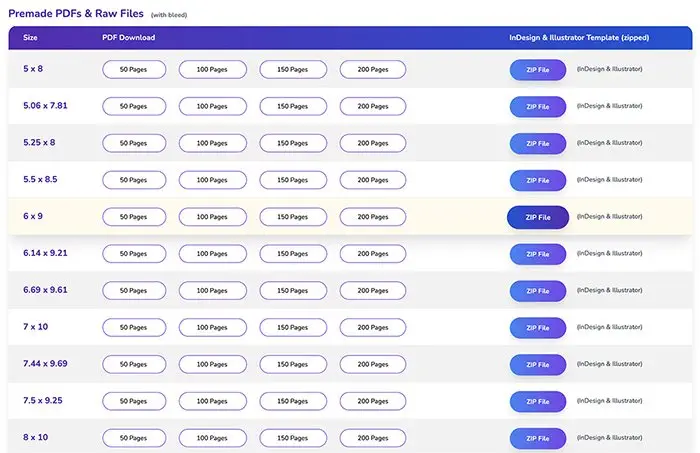 That is not even the best part. The best part is, it can generate smart planner pages. Book Bolt simply cannot. Bolt only creates the same pages over and over but Tangent can output accurate planners with correct dates, so you can have it generate planners for the next year or any other year for that matter.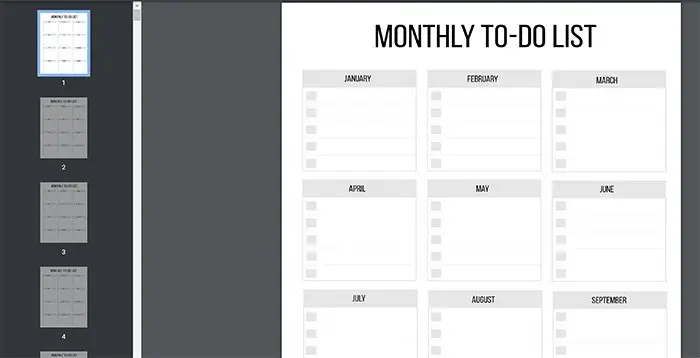 By default planners that already has the dates on will sell better because people are just way too lazy to be asked to put in the dates.
One time fee
Tangent only gets sweeter from here: It is not a subscription but it is only a one time fee of $59. This is great because the only way to get BB is with a $10 subscription. But you can get 20% off by clicking here and with the code "NICHEPERFECT".
Up until now in this Book Bolt vs Tangent templates comparison, it looks like the clear winner is Tangent templates. There is however a huge caveat that makes Book Bolt the winner.
What's missing from Tangent templates

Let me be clear: I like / prefer Tangent templates. Such a great tool that is easy to use and has many of the features you would find in Book Bolt. What is missing, and why Book Bolt is the winner is the research tools.
You have one of failed before uploading your title if you did not research or input the correct keywords. And this is where Book Bolt can't be beat. You can see the best selling LCB titles at any time with a few clicks making niche selection a breeze.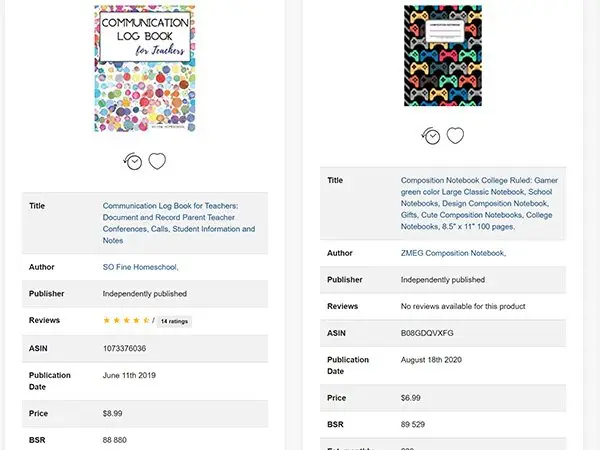 You get a bunch of related keywords and more importantly you can run a competitor's title and find out what keywords they are probably using so that you can input in your own title to rank well.
I don't like the interface, there's a bunch of tools that could be merged into one, but it is either this or do painstakingly slow manual research. At the end of the day you are in this to make MONEY, so you have to select the tool that is best fit for the job, no matter how ugly it is.
If you can, simply get Tangent templates and use BB for keyword research. If you can't then get Book Bolt. Or if you are in a budget then get Tangent and use manual keyword research.
Conclusion
This concludes my Book Bolt vs Tangent templates comparison. I like Tangent templates way more then Book Bolt. But it doesn't matter what I like but what tools I need to make money. So the win has to go to Book Bolt because it is impossible to get around keyword research, and Book Bolt offers this.
If you have the budget get Tangent and use it and use Bolt for keyword and niche research. If you are in a budget then get Tangent and use manual research to make up for it.