If you are into low content books, which one is better for research? Book Bolt vs Publisher rocket? Having used both, here's everything you need to know about this Book Bolt alternative.
Introduction
| | |
| --- | --- |
| Publisher rocket | Book Bolt |
| ✔️ Sleek interface | ✔️ The only software you need for low content books |
| ✔️ No subscription | ✔️ Sales data |
| 🛑 Not made for LCB | ✔️ Visually see opportunity |
| 🛑 Basic features at best | ✔️ Only focuses on LCB |
| 🛑 No interiors | ✔️ Reverse engineer competitor keywords |
| 🛑 Many books return blanks | ✔️ And much more |
| 🛑 No sales data | 🛑 Subscription |
| 🛑 End up wasting time with other LCB steps | 🛑 Multiple KW tools should be one |
| Get this | Get this |
In essence: Both Book Bolt and Publisher Rocket allow you to do keyword research. However this is only ONE of the functions of BB while it is the ONLY feature of Publisher Rocket. If you are into low content books, get Book Bolt because it allows you speed up the ENTIRE LCB book process. Plus PR simply doesn't do as good of a job in the KW research.
If you want everything BB offers without the research, check out Book Bolt vs Tangent templates
Similarities
Both Book bolt and Publisher rocket are Amazon Keyword research tools. For Publisher rocket this is the ONLY feature set it has while BB is like a swiss army knife for low content book creators. Both have keyword research functions like looking up competition, Google traffic, and find keywords competitors are using.
Book Bolt vs Publisher Rocket
One is way better in terms of interface
Let's get into the Book Bolt vs Publisher Rocket comparison. Spoiler alert, BB wins by miles. If there is one issue with Book Bolt it has to be the interface. It's somewhat confusing and there's multiple keyword research tools. The interface of BB is basic while Publisher Rocket's is really sleek and intuitive. See for yourself: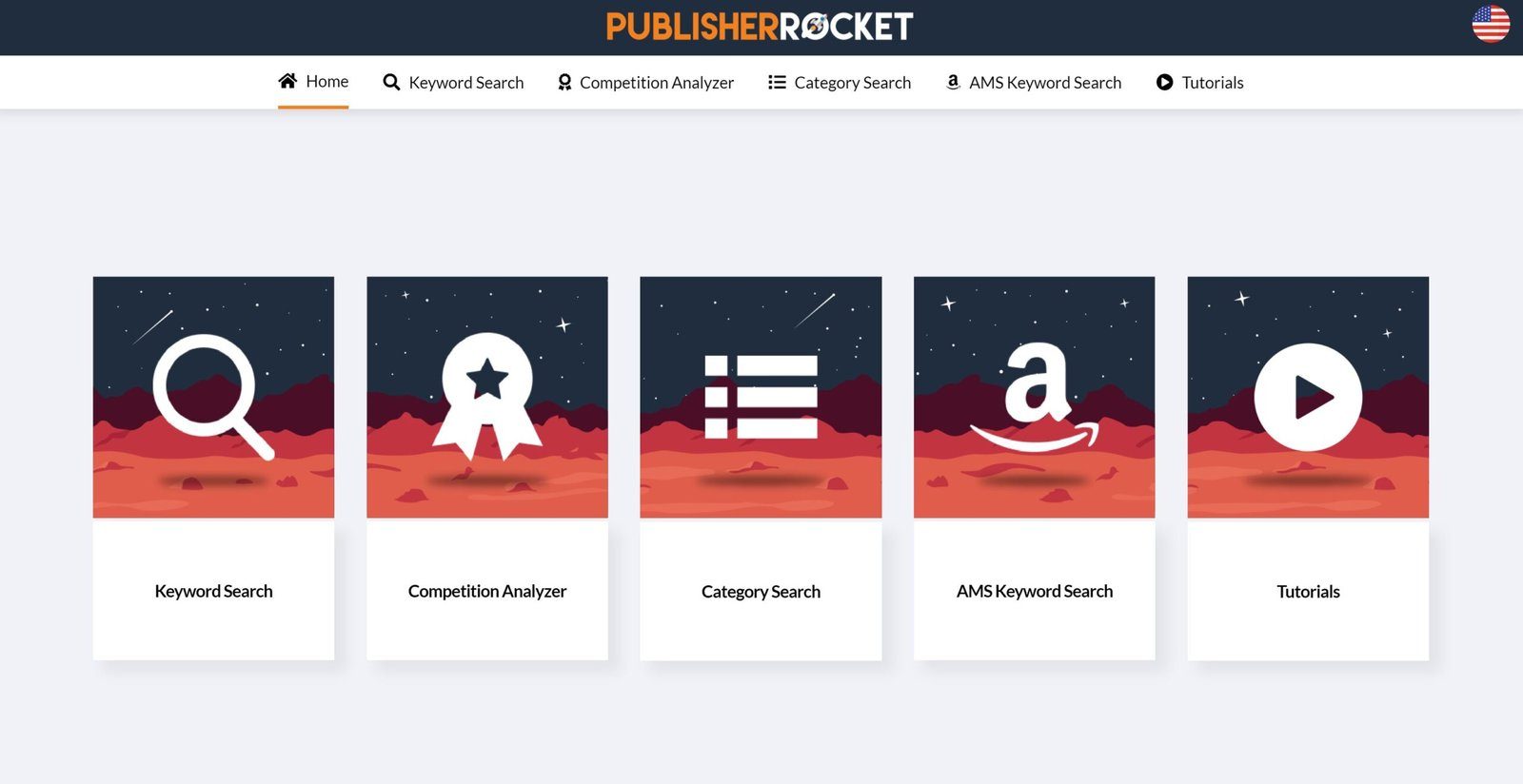 So for user friendliness between Book Bolt vs Publisher Rocket, Rocket wins. BB has multiple tabs for multiple KW tools and it's a bit confusing at what does what at first.
One has to be installed
Book Bolt runso nly on the cloud, you can access it from anywhere, at any time even from your phone. KDP rocket on the other hand is a piece of software that you need to install. For the kind of feature this does, it would be better to have Rocket run in the browser instead.
One isn't for low content books
Password books is one hot niche in KDP. According to Publisher rocket, I wouldn't have any idea: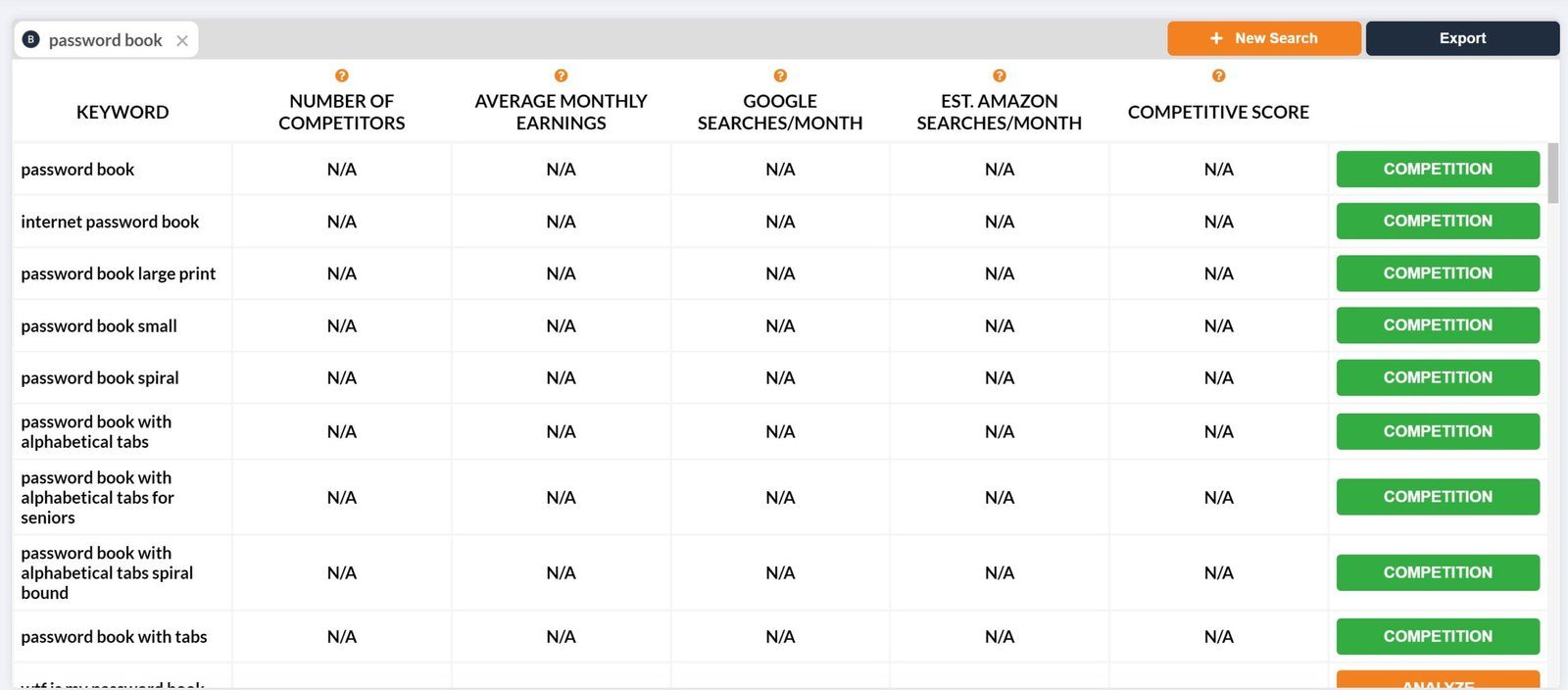 The issue with Publisher rocket is that it's not made for low content books so it's pretty blind to what's there.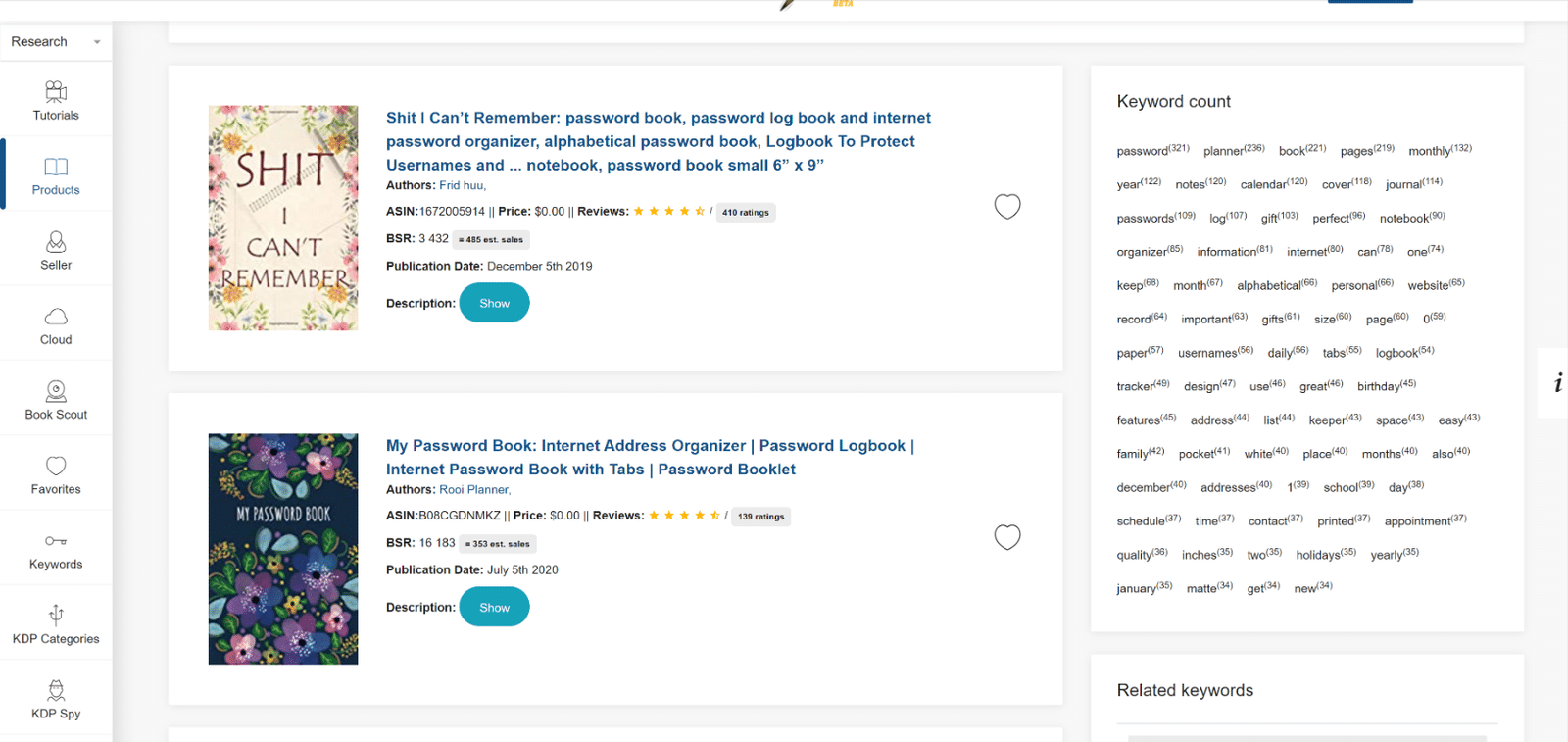 One doesn't show the covers
If there is one major problem with Publisher rocket it's that it's keyword research is mostly about keywords. If you search for password book, you have no idea of what the cover looks like and if you can even do something similar so it's very hard to know what you are up against. In the screenshots of the official website, it's SUPPOSED to show you covers but even with the latest version that simply wasn't the case.
One's much better for keyword research
I'll be blunt, Book Bolt, even with its barebones interface wipes the floor with Publisher rocket. It's not even funny because Publisher rocket is $97 and not only does BB does everything it does even better for low content books, there's way more that BB offers.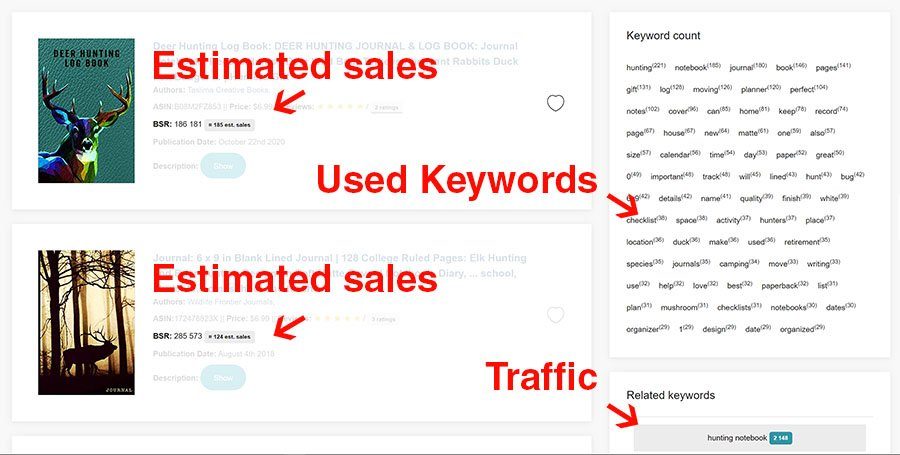 The other issue with PR is that you have to click analyze every time you want data for a particular keyword while BB shows you everything outright.
Everything publisher rocket doesn't do
Book Bolt is like a swiss army knife for low content book creators, while publisher rocket is a dull blade. Not only can you do everything Rocket does in BB, it offers everything you need for thw WHOLE process of publishing low content books.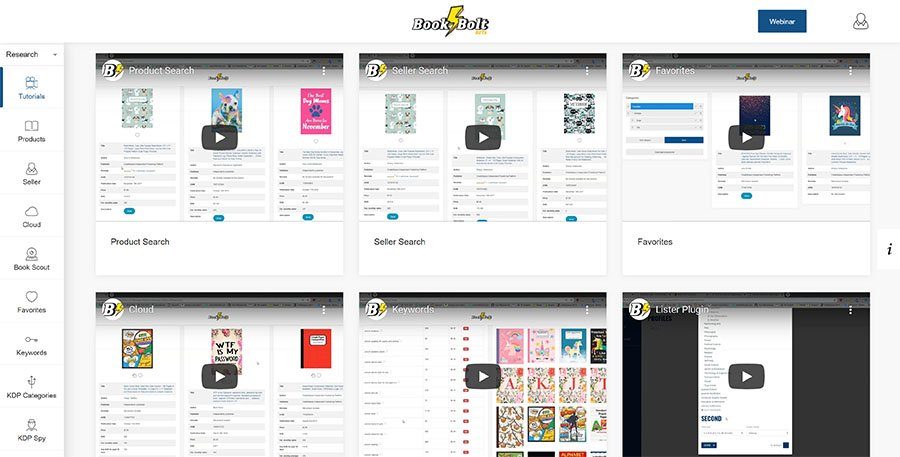 Keyword research, ehilw crucial is just one aspect of the LCB game, and Book Bolt has the lister, keyword reverse engeneersing, cover designer, interiors and so much more that I cannot possily recommended Puclisher rocket for low content book creators
Conclusion: I'm upset
Ever kicked yourself for buying something? That's how I feel about Book Bolt vs Publisher Rocket. I've had rocket for a year now, told myself I would use it at some point for Kindle books but to be honest, I'm upset I paid for this.
The design is sleek but for what it does it's overpriced. Book Bolt does 10 times more even if you look at the keyword research perspective and not everything else it comes with like interiors. I regret purchasing Rocket. So the winner is Book Bolt by 100 miles. Get 20% off here with the code "NICHEPERFECT".